Do Poorer Cities Have Fewer Cops?
La Puente as a case study in LA County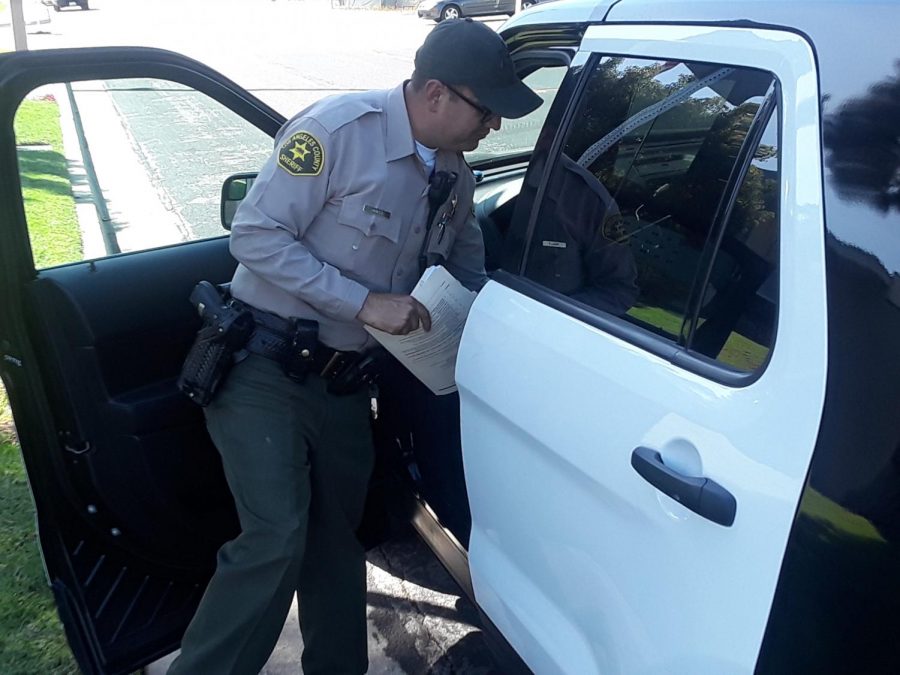 When most people think of Southern California, they think of beautiful beaches, Disneyland, and Tinseltown.
What they may not be aware of is that 24 percent of Los Angeles County residents are living in poverty, according to an L.A. Times article. Experts say that poverty can breed crime in neighborhoods because of the simple fact that those residents are desperate to survive.
What's more, nearly two-thirds of the county is in unincorporated areas — which often means they don't have their own police force — which experts say exacerbates crime-related problems.
Many unincorporated cities can't afford their own police department and as a result, they contract with the Los Angeles County Sheriff's Department, according to Sergeant Bryan Smith, a 17-year veteran of the department.
Cities such as La Puente must rely on their annual budget in order to pay for public safety, according to Smith.
Smith said there aren't enough squad cars patrolling La Puente — based on the city's population and size: "There are only about 9,000 deputies in the department patrolling the entire county. We are short about 2,500 deputies and as a result, the crime rate is higher in many cities including La Puente."
He added that the amount of patrol cars in each city is also determined by each city's budget.
For instance, the neighboring city of Industry, which generates considerable revenue each year, has a sheriff's station in the city and about five times the number of squad cars than La Puente has, according to Smith. La Puente is limited to about two or three squad cars with two deputies in each car, he added.
The city council is working with the community through multiple programs to help slow down crime, according to city council member Dan Holloway.
"Programs such as the Neighborhood Watch, Business Watch, and the Sheriff's Community Volunteers program really makes an impact on our city. We were one of the 50 safest cities in California four years in a row. Even with the recent uptick in crimes, we are still lower than last year," said Holloway, who raised his four children in the city.
"I have lived in La Puente for 35 years and like any small city, we have our issues but overall it is a safe place to live," said Holloway.
Holloway added that La Puente is working on obtaining more funding from the county of Los Angeles and other sources to bring more deputies and patrol cars to the city.
That said, some residents wish more could be done sooner, especially in light of five shootings in the city that happened over four days this summer.
Manual Maldonado, who has lived in the city for 50 years, said crime is the worst it has been in a long time: "My wife and I are scared to go outside at night."
Community News reporters are enrolled in JOUR 3910 – University Times. They produce stories about under-covered neighborhoods and small cities on the Eastside and South Los Angeles. Please email feedback, corrections and story tips to [email protected]