Everytable Gets a Second Home on Campus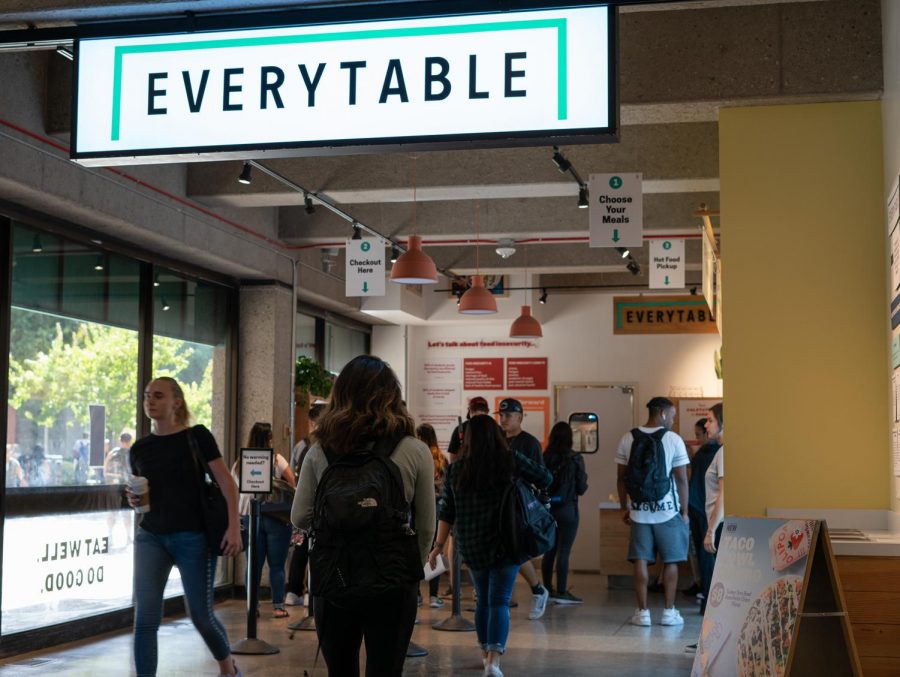 Kayla Misa, Contributing Writer
September 10, 2019
Everytable has announced plans to open a second location in mid-November at Salazar Hall.  
Located on the first floor of the John F. Kennedy Memorial Library, the current Everytable is also the first open on a university campus. 
With such popular demand, students have conveyed their needs and wants for a Salazar Hall location, collected from a student survey conducted last semester by Sherene Chou, a professor for advanced nutritional science and award-winning dietician and chef. 
"I'm excited for the new location to open because of the large turnout, and I'm happy to see the positive reactions of students – from late-night students to early morning risers who need a hot meal at these times – as well as witnessing the gratitude and happiness that comes from the pay-it-forward system," said Beatrice Ackers, the first and current manager at Cal State LA's Everytable location.  
"I'm anxiously waiting for this to open and we're learning more from Cal State LA… we are planning to expand to other university locations as well, since it was so successful here. I can't wait to see what new stories and experiences an additional location will bring," said Ackers.
 Students were surprised to hear about the new development and showed great enthusiasm for it as well.
Viknes Murali, a biochemistry major, has many classes this semester in Salazar Hall. He expressed that "grabbing lunch from the library, along with everyone else on campus at rush hour, gets pretty difficult. Especially in a spot that's so crowded and far away from Salazar Hall." 
"The lines are long, and can even get to the point that it muddies the library entrance. With a new location, I can get my lunch easily," Murali said.
Dr. Nina O' Brien, an associate professor of management and communication, has also shared her opinion on how student services were somewhat lacking on the south side of campus. 
"Having Everytable as another resource near Salazar Hall will anchor more people and bring more popularity to the other facilities on this side. It would prove beneficial for students to grab healthier food, especially when they're so busy in trying to maximize their hours on campus. It will really make a difference in the lifestyle of many people," said O' Brien. 
Ackers sees the expansion on campus as another way for Everytable to connect with students.
"We are able to touch students in a different way that no one else on campus can. There are so many touching stories with grateful students who struggle with food insecurity, and knowing that Everytable can help these students," Ackers said. "It's a gift and I'm glad we're able to spread that here."