Golden Eagles struggle and lose chance at CCAA tournament
The Cal State LA Golden Eagles lost to the Sonoma State University Seawolves 70-56 at the university gym on Feb. 23.
The season has been a tough year on the Golden Eagles, winning only 11 of their 27 games this season.
Cal State LA was ahead of Sonoma State 15-12, with a good start from senior guard Alexander Sokol. But, a shift in momentum put Sonoma State in the lead after four consecutive three pointers, leading to a score of 24-17.
They would continue to build from that and go into the halftime, up 39-24 over the Golden Eagles.
The Seawolves shot 47% from the field, while the Golden Eagles only shot at 37% from the field. In the end, it did not matter because Sonoma State was up by as much as 27 points after draining significant three pointers in a row.
Golden Eagles senior guard Alexander Sokol finished the game with 16 points. Most of the points came from the five three-pointers he hit after shooting 5-13 for the game.
Despite the Golden Eagles trying to comeback, they fell short in the end.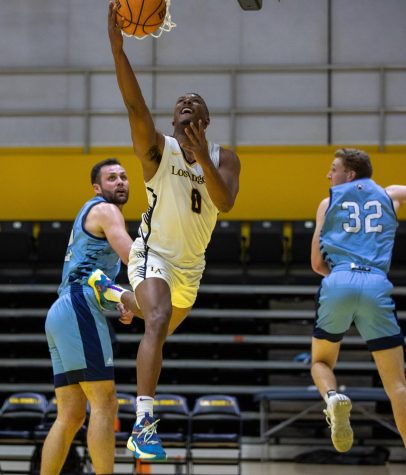 The Golden Eagles are now 11-17 on the season after being defeated by Cal Poly Humbolt 73-75 in their final game of the season on Saturday, Feb 25.
Disclaimer: The digital version of this story has been altered to remove quotes on March 11. A full explanation for this decision is in the works and will be updated digitally and corrected in print as soon as possible.