Inglewood OKs LA Clippers stadium
Some residents worry about gentrification, housing prices

The reconstruction of the Forum back in 2014, the construction of the SoFi Stadium, the Los Angeles Rams' new high-tech home. And, the forthcoming Los Angeles Clippers basketball arena.
These are all sites changing the city of Inglewood. 
Last month, the city of Inglewood provided final approval for the $1.8 billion Clippers arena project, which is set to be completed in 2024. Team owner and Microsoft CEO Steve Ballmer, who runs operations, has high hopes that the new Inglewood arena may become the number one basketball venue in terms of attendance and revenue in the country.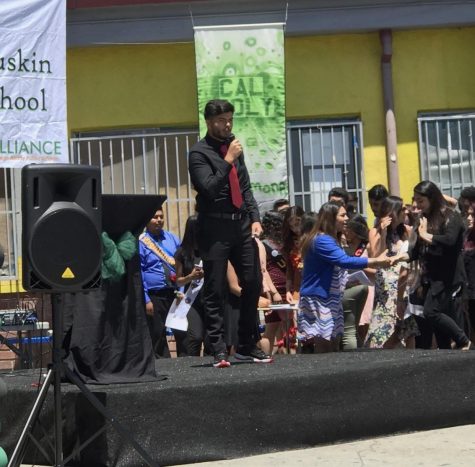 As part of the deal, the Clippers agreed to spend $100 million on public benefits and the city of Inglewood is apparently not providing funding for the project, according to the Daily Breeze.
Stadium supporters have argued that it can open up a whole new stream of revenue for the city, along with the new SoFi stadium, and create more jobs for people in Inglewood.
"I feel like it is good for the community," said Inglewood native and homeowner Alfredo Campos. "The people who live in the area and own their houses like I do, their homes go up in value, which brings better stuff to the community."
Property values have already increased by some measures: Inglewood has seen a 63% surge in houses during 2014 to 2018 when the construction of the SoFi stadium occurred, according to ABC 7 News.
Some renters in the area tell a different story about the developments.
For instance, Joey Crowder, a former Inglewood resident, was evicted in 2019.
"I have lived in Inglewood my whole life with my mom and my sister. Inglewood means more to me than anything, so when rent began to increase slowly but surely, it was really hard on my family," Crowder said in an interview.
"When we weren't able to pay the rent anymore, we were kicked out of the house — a home we lived in for over a decade and grew up in," Crowder added. "We had to relocate quickly…[It] was hard to even find a place to stay because we were already short on money."
Opponents of the new developments believe these kinds of projects are exacerbating the housing crisis and accelerating gentrification. In a statement on its website, the grassroots group Uplift Inglewood said: "In the midst of booming development – which has caused skyrocketing rents and the loss of affordable housing – it simply does not make any sense to prioritize an NBA arena over the needs of Inglewood residents without investing in the needs of residents."