Love is in the air but Cupid's arrow doesn't hit just couples
Many people in relationships all over the world celebrate Valentine's Day traditions but Golden Eagles took the time to show appreciation and love for themselves and anyone significant in their lives.
The Center for Student Involvement hosted Cupid's Social on Feb. 9 and psychology major Jaqueline Fajardo was in charge of organizing the event. Cupid's Social was located in the Los Angeles Room ABC at the University Student Union.
"I didn't want to make it romantic just for couples," Fajardo said. "Valentine's Day can be centered around anything that you appreciate in life. I think it's what it means to you, individually."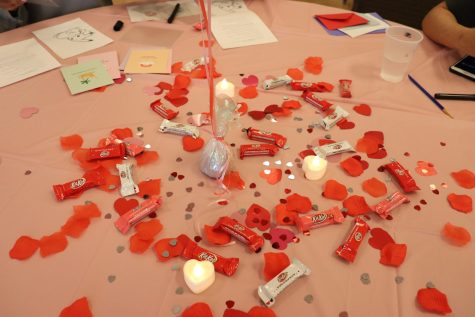 Fajardo wanted to create an event where students can have a fun environment to de-stress from school while connecting with special people in their lives.
Cupid's Social had many stations with different activities, such as boo and bestie trivia games, glass painting, a photo booth, card making, board games, music and Valentine's treats.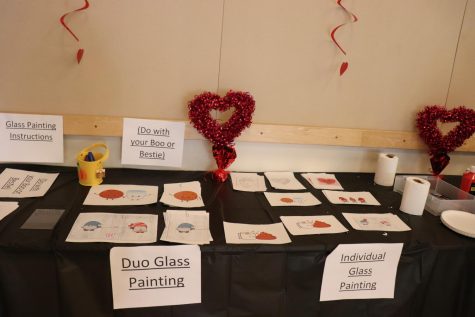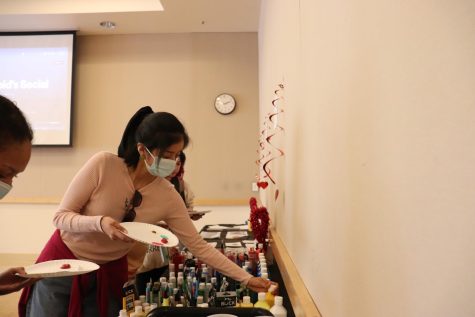 When planning Cupid's Social, Fajardo wanted the trivia game to be the main part of the event.
"I thought it'd be a fun way to find out if you really know whoever you're close to," she said.
There were three rounds of trivia games and in each round, there were three teams of two playing. In each pair, there was a person A and person B. Person B was sitting behind person A. Fajardo would ask questions such as "What's their favorite show?" or "What's their shoe size?" about person B. Both person B and person A had to write the answer on a small board they were holding.
If person A and person B had the same answer, then that pair would get a point. At the end of the round, the pair that had the most points would win.
Biology major Madison McGuire, who uses they and them pronouns, attended the event with their friends. McGuire's favorite parts of the social were the glass painting and the trivia game.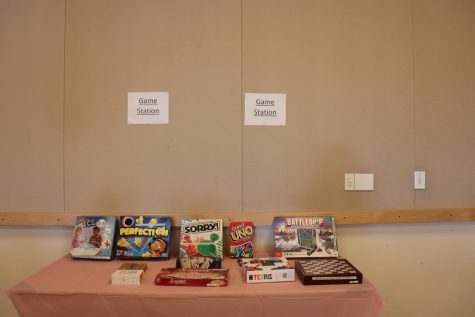 "I'm a creative person. I like doing art stuff and I'm also very into trivia," they said. "I often say that my knowledge is very trivia-based. I can name random facts that have absolutely no reason to be known. So yeah, that's kind of my thing."
Most of the trivia questions were based on how well you know the other person.
"I think it would've been pretty cool to also have some love questions to fit with the theme," McGuire said. "But I really liked how the questions were focusing on how deep your connection with the other person is."
First-year students Reina Gonzalez and Epifanio Ibarra attended the event as a couple.
"My favorite station was the card making station," Ibarra said. Gonzalez said it was "very relaxing" and "a break from school."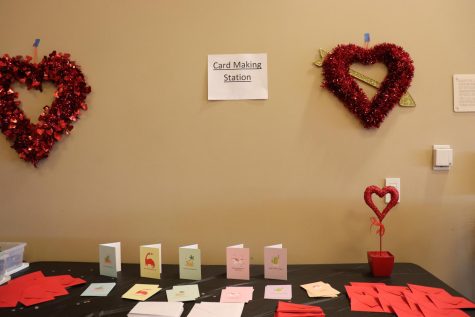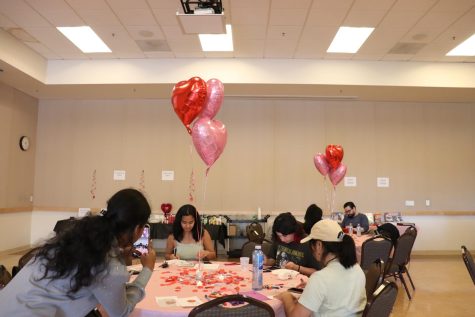 "I like to do crafts and painting a lot so this was an environment where I felt like myself," Gonzalez said.
Fajardo is happy with how the event turned out and that students participated in the activities.
"I hope that students feel more connected with the Cal State LA community after this event," Fajardo said. "I hope that they feel supported and that they see Cal State LA as a space where they can de-stress and have fun and not view it as just academics."