Hollywood producer wrote the roles she once wanted to play
Luisa Leschin has worked on 'Everybody Hates Chris,' 'George Lopez,' 'Mr. Iglesias' and now, 'Gentefied'
Growing up, Luisa Leschin was surrounded by the arts and culture.
Her mother was a concert pianist and her dad, a former president of El Salvador.
As a child, she traveled around the world dancing ballet, eventually graduating from the High School of the Performing Arts in New York with a ballet major, and going on to dance in the Grand Theatre de Geneve ballet company in Switzerland at the age of 19, according to her website.
After one year, she realized ballet may not be her path.
"I had to look at myself and go, 'You're not this amazing dancer. You're a very good dancer.' But how good was I?" she told UT Community News. "It was hard to end one dream and segway into something else and not consider yourself a failure."
Leschin moved back to New York to try her hand at acting.
She got one gig, then another and another. Her career seemed to be taking off. She played many different roles but she wondered how long she would be typecast: "Having to find an accent, always having to play the drug dealer, the gang girl, the prostitute."
She figured that would eventually change.
Things seemed to look up when she auditioned for the first season of "Hart to Hart" in 1979. 
She went in and acted her heart out, landing a role as a guest star for the first season. The episode was shot in a beautiful resort hotel in Mexico where she worked as a phone operator at a desk. It seemed like a sweet role.
That is until it was time for her hair and make up.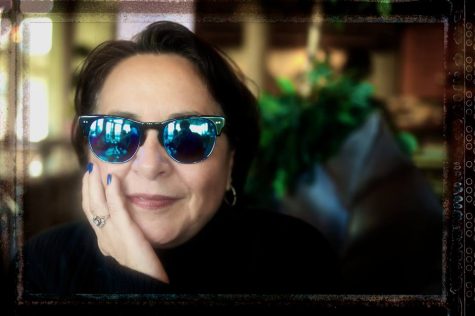 The makeup artist applied purple eyeshadow from her eyelids to her brows.
Leshin was outraged. "What are you doing?" she asked.
"Well, all Latinas wear purple eyeshadow. Everybody knows that," the make up artist said.
Fuming, Leschin said, "She's working at a hotel. She's not a chola. She's not a gang girl."
The artist wouldn't budge: "Nope. That's what it is."
Leschin was devastated. 
"I felt like a total raccoon clown having to do my scenes looking like this," she said. "It killed the role for me. It just killed me."
That was a breaking point. Still, she trudged on.
She appeared in popular shows like "Beverly Hills 90210," "Love Boat," "ER," and "Falcon Crest."
But twenty-five years into her career, she took a hard look at her reel. In role after role, she played various Latina stereotypes: a prostitute, a gang member's girlfriend, a pregnant teenager and a feisty chola.
She was angry that those roles were all that were out there for someone like her.
"I have to challenge myself as an artist more than this,'" she recalled thinking.
It hit her: "It really has to come from the writing."
She could write the roles that Latina women deserve to play.
Luisa partners with three other Latinx actors who were sick of the oppressive culture of Hollywood — Armando Molina, Rick Najera, and Diana Rodriguez — and developed a comedic play called Latins Anonymous in 1987, according to  Latins Anonymous: Two Plays, a book that was later written by the four playwrights.
The play, a satire about folks who form a support group like Alcoholics Anonymous but for people who are stereotypical Latinx — ran for several years in Southern California. It received accolades, with critics calling it both entertaining and enlightening.
The L.A. Times reported in 1990 that it was the longest running play at the Los Angeles theatre center, lasting nearly seven months from start to finish.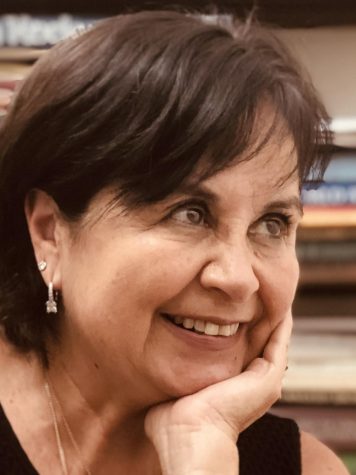 One of the founders of the project, Armando Molina, said in an interview that the group came together because the Odyssey Theatre in LA's artistic director "invited prominent Latinx artists — actors, etc. — to be in sort of a workshop. It was like an ensemble-building place to work out back in the 1980s."
"We thought, 'You know, why don't we spend the time putting something together for ourselves?' We had so much in common in terms of our shared experiences and our sense of comedy, so we decided to pull together and form Latins Anonymous," he said.
One of the characters Leschin played was Nicolette Blanc, a Guatemalan girl who was trying to appear French.
"It was about what we do sometimes to negate our identity in this country because of racist nonsense," Molina said. "I remember that character she created; it was just a wonderful, comic, silly insight into what some people do in order to obfuscate who they are."
"Luisa was tenacious. She had such a drive and a focus that was inspiring. When she grabbed onto a concept she would work it, work it, work it hard and it was a tenacity that is essential to her success then and it was certainly translated into television writing," he added. 
About five years after the play, Leschin applied for the Disney Writing Fellowship Program and was one of four writers chosen.
Ligiah Villalobos, a Latina writer, producer and film professor, ran the Disney program and was impressed by Leschin's work ethic. Over the years, Villalobos said she appreciates how Leschin has been able to take her experiences and translate them into writing to represent the Latinx community.
"Luisa is now a high level writer on shows, so she sets the example for the rest of her writing staff," said Villalobos, a Television, Film and Media Studies professor at Cal State LA. "How a show does and the culture of the show is largely dependent on how the upper level writers behave themselves. And Luisa has always been a great example of how you should behave and promote the stories of people who are underrepresented in the industry."
Leschin is now co-executive producer both of HBO MAX's "Head of the Class" and the Netflix series, "Gentefied." She is also writing a pilot at Fox for Sherri Shepherd.
Author Toni Morrision famously said, "If there's a book that you want to read, but it hasn't been written yet, then you must write it."
More than 30 years into her career, Leschin is creating the roles that weren't written when she was an actor.
Community News produces stories about under-covered neighborhoods and small cities on the Eastside and South Los Angeles. Please email feedback, corrections and story tips to [email protected]