Meea's Hot Dog joint in Eagle Rock will soon serve its last customer
Little league games with his girlfriend and her nephew, followed by hot dogs and tater tots at Meea's restaurant in Eagle Rock.That cherished routine of Mick Kowaleski's will come to a halt this week when the establishment closes after being in business over 10 years. 
Regulars like Kowaleski have been doing double takes when they see the sign about Meea's Hot Dogs' upcoming closure. The Northeast Los Angeles eatery, at  1740 Colorado Blvd., will serve its last customer on Thursday when the neon lights outside of the restaurant will go dark.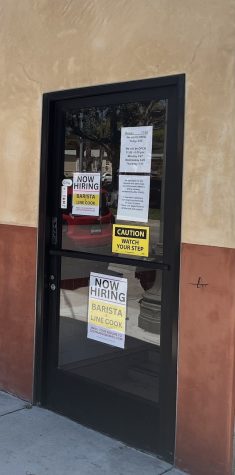 The new owners have already begun advertising job openings for baristas and a line cook on signs plastered outside.
Since opening its doors  in January of 2013, Meea's has served a generation of customers. The restaurant is praised by many of its regulars on customer review sites like Yelp and has garnered a 4.5 star rating and more than 7,000 followers on Facebook and Instagram combined.
Kowaleski, who lives in Echo Park, first discovered Meea's with his girlfriend after searching for gourmet hot dogs in the city. He said he was disappointed to hear about the closure when having lunch there Monday.  
"At first, I didn't even notice the sign on the door but overheard another customer mention it," said Kowaleski. "Once I saw the sign, I thought, 'This can't be real.' It totally caught me by surprise."
It's unclear why the restaurant is closing. One restaurant representative who identified themselves as the owner declined to comment and another did not return phone calls.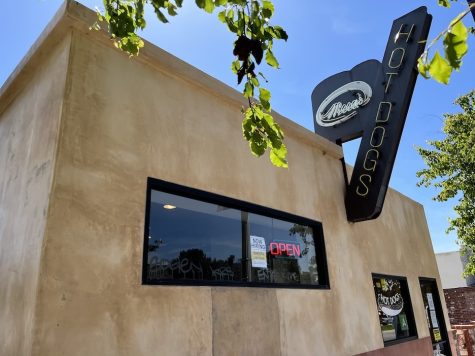 The closure may be part of a broader trend. Los Angeles suffered the most permanent business closures of all major metropolitan cities in the U.S. following the pandemic, with sandwich and burger spots being the most impacted according to a recent Yelp Local Economic Impact Report. 
Meea's is not the only Eagle Rock restaurant to close down in recent years. In November 2020, the Eagle Rock Public House brewery closed up shop after more than six years in business and before that Camilo's California Bistro closed in 2018 after 18 years of business. 
With only a few days of business left for Meea's, some customers are getting their final fix. 
Paco Alameda, a resident who moved to Eagle Rock shortly before Meea's opened, visited the restaurant for the first time Monday where he picked up his wife Nina's favorite — the vegetarian mushroom dog. Nina and her kids have dined at Meea's since it first opened and she is sad to see it go.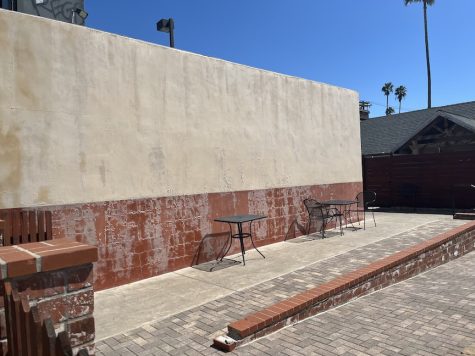 "I don't eat out a lot, but when we go out, that's one of our favorite places," said Nina. "We're gonna miss it. My kid is not in town right now and is gonna be very sad to hear this."
Nina explains that Meea's was a go-to for the family when having company over at the house and will remember the sweet potato fries she recommended and loved throughout the years.