Memories of Maywood: A love letter to an imperfect city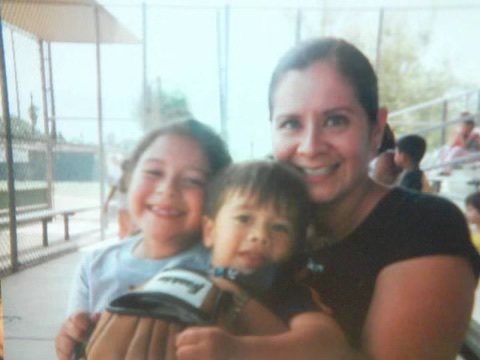 When I was 4, my dad was shot outside of our home in Tijuana.
Though he survived, my parents knew we had to leave but where to?
The answer was clear: Maywood, California, where my mother was raised.
That is how I ended up living in my mother's childhood home, attending the same school she went to as a child, getting to know the people she grew up with, including my grandmother, and ultimately developing a complicated relationship with Maywood itself.
Our family story starts in Nayarit, Mexico, where my grandmother was born.
In the early 1970s, she and my grandfather moved to Maywood and had five children, all raised in the city. Some of their favorite family pastimes included visiting nearby areas to see airplanes land from Los Angeles International Airport, dining at Johnny's Shrimp Boat on Sunday afternoons and attending Friday night football games at the local high school.
My mom and her brother were older and already out of the house by the time my grandparents divorced. That left my grandma, or Mama Chuy as called her, working at Heliotrope Elementary as a teacher's assistant, to support herself and my mom's younger sisters who still lived at home.
When we moved there in the early 2000s, about 96% of Maywood's population of 28,000 was Latinx. The city had small businesses and people that had been there for generations.
Maywood gave my mom a community: The support of my grandmother and our neighbors.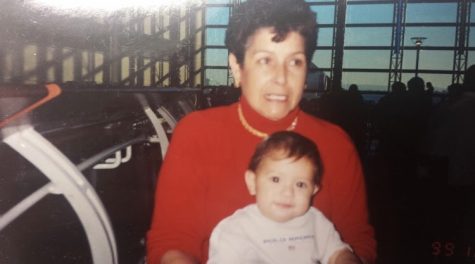 Still, the crime rate sometimes gave her pause. For instance, there were 183 violent crimes in 2003, according to data reported by local agencies to the Federal Bureau of Investigations.The population has dipped since then while violent crime declined significantly to 117 by 2020.
During these drills, we would need to quickly move away from the windows and doors and take cover behind desks in case a bullet came through or someone tried to break in. For years, until I moved, I thought drills like this were completely normal.
Three years after we moved in, Mama Chuy left to retire in Arizona, where my aunt lived. My grandmother was able to purchase a home of her own and live independently. We were proud of her and happy for her but of course, we had to make some key life changes at that point.  
That's when my mom, who was working for Disney, moved the three of us into a cozy two-bedroom apartment.
She would wake us up at 4 a.m. to drop us off at our sitters so she could go to work.
There were times when my mom wouldn't get home until 6 p.m. or 7 p.m., depending on traffic.
These were the sacrifices she felt she had to make to achieve her goal of buying a house in a place where we would have opportunities that she never had.
As much as she loved Maywood, she knew it wouldn't be possible to own a home that she was proud of or be confident that we were not  going to not be mixed into the wrong crowd.  As I finished elementary school and prepared to enter middle school, something happened that was the last straw.
We found out that the balcony of our apartment was used to shoot into our neighbors' backyard during a raid. The neighbor next door was in an altercation with a police officer, shot at the police officer and decided to run back home to hide, which ended up being next door to us. That's when my mother decided we'd move.
Still, leaving was bittersweet. Maywood had given her so much support and love over the years and deep down, it hurt to leave the community.
But she felt it was for the best, to give her family a better life.
We moved to Moreno Valley, a desert city, which was very quiet compared to what we previously knew and felt comfortable in. It took getting used to, but we grew to appreciate the tranquility and beauty of the night sky, illuminated by stars instead of city lights and smog.
At the same time, after all these years, we still cherish our memories of Maywood, playing seasonal sports at the community center and our weekly outings to the video store to get a movie to watch with our dinner from Little Caesars pizza. 
Maywood was a safety net for my mom and my grandmother when they really needed one. They never felt alone there. Even though they didn't know everyone in the city, they knew they had a village to support them.
It was home.
View Comments (5)