Men's basketball team falls to Chico State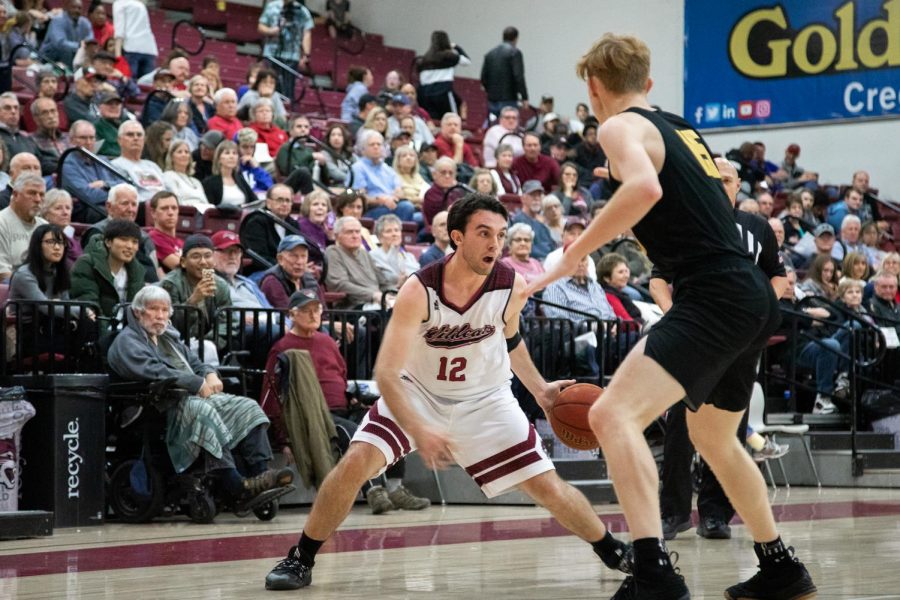 Cal State LA guard Khalil Williams weaved his way through defenders and scored the first two points of the game for the Golden Eagles.
A promising start to Saturday's game for the black and gold did not last long however, as the Wildcats were ready to retaliate and went on an 8-0 run. They continued to shoot and score, and by halftime they held a 16-point lead.
There was no looking back for the Wildcats as they handed the Golden Eagles a 87-62 loss .
"Tonight just wasn't our night when it came to putting the ball in the basket. We had good looks, they just didn't fall," said Williams.
Cal State LA shot 33.9 percent, went 21 of 67 overall and committed seven turnovers. While Chico State shot 45.2 percent, went 28 of 62 overall and committed eight turnovers. The Wildcats also out-rebounded Cal State LA 48-34.
Cal State LA had contributions from a variety of players. Guard Muhammad Fard had 15 points, four rebounds and three assists. Williams had 12 points and four rebounds. Guard Jordan Rogers walked away with nine points, six rebounds, two assists and a steal. Guard Bailey Kikuchi had eight points, four rebounds and a steal.
Williams felt the team's chemistry on the court is solid, saying the defense needs to improve. "We need to have better rotations so we can help our teammates out on the defensive end. We have to get back in transition. I feel like at times we were giving up too many transition baskets."
Williams and the rest of the squad will play at home on Saturday at 3 p.m. against Cal State Dominguez Hills.