The pandemic's toll: Three Eastsiders share their stories
Echo Park, Montebello and El Sereno residents describe struggles, triumphs
Mia Alva, Community News Reporter
April 29, 2021
Depression, panic attacks and anxiety.
These are some of the challenges faced by three Los Angeles County residents who live in Echo Park, Montebello and El Sereno, respectively.
On top of the mental and emotional stress, one had a new baby to care for while her husband lost his job and another had to leave her job to take care of her three children.
Four in ten adults in the U.S. reported symptoms of anxiety or depressive disorder during the pandemic, according to the Kaiser Family Foundation Health Tracking Pool from July 2020. This includes negative impacts on their mental health and well-being, such as difficulty sleeping or eating and worsening chronic conditions due to worry and stress over the pandemic. 
These vignettes shed light on the pandemic's impact in Eastside L.A.
Jennifer Dueñas is a new mother and a resident of Echo Park. 
In early 2020, Jennifer Dueñas found herself not just struggling to learn how to be a first-time parent but also to survive and stay safe from the COVID-19 virus. As people in the United States were cleaning out the aisles at their local grocery stores, Dueñas struggled to find pampers, baby wipes and formula for her son, Xavier J. Maldonado.
At the same time, the depression she had felt for years was creeping back into her life.
She has battled depression since 2016 when her brother was shot and killed by police.
"It was the biggest heartbreak my parents had to face," she wrote in a direct message. "My father couldn't resist the pain. He passed away six months after my brother. I never knew someone could die of a broken heart, until the day I lost my father."
Their deaths have left a hole in her heart.
On top of that, the anxiety of the pandemic and being a new mom exacerbated her depression.
The lowest point was several months into the pandemic when Dueñas's fiancé lost his job as a delivery driver for a seafood company. The restaurants he delivered to started closing in April 2020, and that had ripple effects for drivers like him.
"When my fiancé lost his job, I truly felt like we were going to lose everything we had worked hard for," Dueñas said.
She and her fiancé struggled to bring food to the table.
Her fiancé asked around for side jobs, like handy-man gigs, in order to buy essentials like diapers and formula for their son.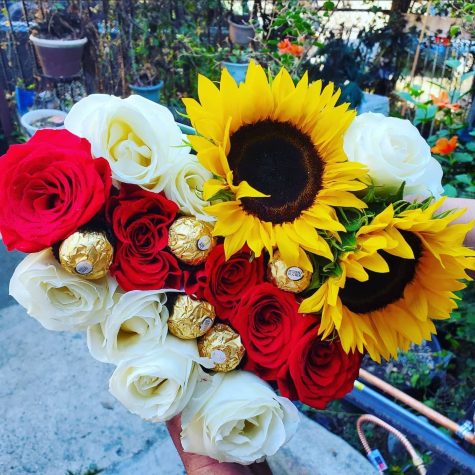 This is when Dueñas decided to start a small business selling flower arrangements. She posted arrangements on Instagram and took orders in.
"For the most part, it is kind of slow," she said.
Then, Valentine's Day hit and she got more orders. She is hoping for similar success around Mother's Day.
"A good week consists of three or more arrangements," she said.
Beyond any commercial success she has as she grows her business, Dueñas said she appreciates how it has allowed her to use her imagination.
"To me, flowers represent freedom, and I wanted to free my mind," said Dueñas.
It became her safe space during the pandemic and made her days just a little better. 
Army veteran Ramon Valverde, a Montebello resident, lives with his 94-year-old father. 
Life was just starting to look up for Ramon Valverde when the pandemic struck.
The years of therapy had seemed to help and he was at the point of starting to go out and making friends.
He recalled how he felt when he realized all that would come to an end.
Maybe the world is really against me. Haven't I  endured enough?
The depression he battled for years started when his neck was injured when he worked as a paralegal. Around that time, his wife left him, taking the two kids, and soon after, he became homeless and lived on the streets for 10 years, until his dad reached out.
Valverde, a Cavalry scout who patrolled the East German border for three years during the Cold War, was pulled out of homelessness when his dad offered him a place to stay.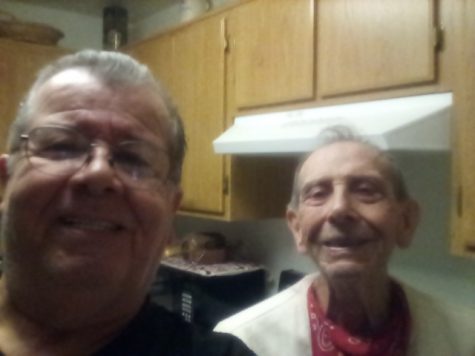 Although he faced setbacks — such as the 2019 passing of his mother — he attained a library assistant associate's degree and helped address his depression by getting help from the Cognitive Behavioral Therapy group through the Veteran Affairs (VA) hospital.
Last year, he had come to a place where he felt good about his life with the help of the therapy group. He wanted to do more and socialize with others in the world.
Instead, he was stuck at home and suffered panic attacks from worrying about his 94-year-old dad and trying to keep him safe.
Home "felt like a dungeon," Valverde said.
He tried to get into art, which he enjoyed as a hobby, but he felt stuck and couldn't muster up the motivation.
He craved social interaction and mainly only got it when going to the market.
He went "knowing that if I didn't get out the door, at least once a day, that tomorrow would be even harder," said Valverde.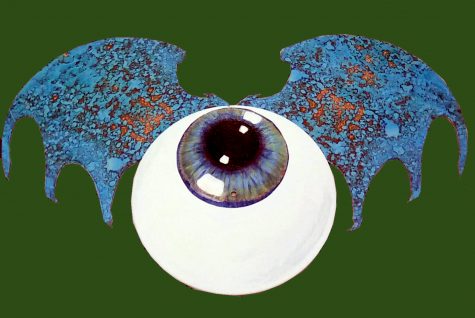 What helped Valverde the most were Covid-19 coping classes that the VA offered. Most classes included check-ins from each member, making sure they are well, getting sleep, etc.
The class also encouraged members to take a break from the news and social media to escape the negativity and anxiety surrounding the pandemic.
Valverde said that the classes helped him feel that he was not the only one going through difficulties and learned coping mechanisms from fellow members.
As California prepares to fully open June 15, he feels hopeful. Some of the first things he'd like to do are meet up with people, attend studio art classes and visit Montebello's ArtWalk. Perhaps he'll even have a piece he to showcase at the event by then.
A mother of three boys, Selina Madrigal, an El Sereno resident, lost her job during the pandemic. 
Selina Madrigal has been a working parent since the age of 18 and worked her way up to being an office manager at a food distributor. 
When the pandemic became more serious and schools closed down, she realized she would need to take time off to help and care for her three boys, who are 19, 14 and 7 years old.
"I had no choice but to leave work to stay home with my boys because of the closure of schools," she said. There was one hitch: Her employer told her that if she left, her "position would no longer be available."
That worried Madrigal. "I have never been unemployed," she said.
What made the decision easier is that her husband works five to six days per week at a graphics company, so they knew they could swing it.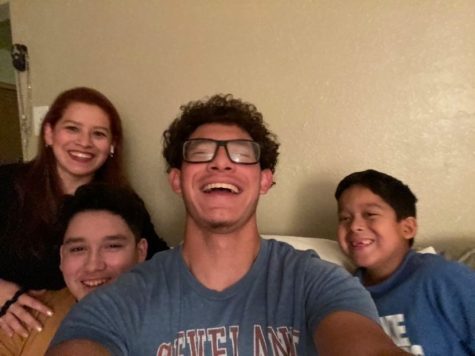 Still, it was a drastic change for Madrigal.
She remembered almost immediately feeling anxious, stressed and worried about the unknown. 
"As I sat beside my youngest son during his Zoom class, I had a feeling of anxiety over me. It was a mix of emotions, my legs felt weak and shaky," Madrigal said.
She said being home probably gave her too much time to think about the pandemic and how it was affecting people. She was also the main shopper for her household, so that brought her additional stress.
"The thought of having to go out to buy all the necessities and potentially bringing the virus home to my family was a major trigger to my anxiety," she said. "I felt sadness take over me. I cried and felt helpless."
Depression was new to Madrigal, and it seems to come on suddenly and unexpectedly.
 " I can be watching TV and it suddenly happens, I get a feeling of sadness and an urge to cry for no reason," added Madrigal. 
As the number of Covid-19 cases and deaths decline, Madrigal said she is starting to feel hopeful for the future and is realizing how much she and her family got from being home together.
"My boys tell me that they've really enjoyed home-cooked meals every day," she said. "I feel that we have come closer as a family as we have spent plenty of time together at home."
As the pandemic ends, she hopes to find a job that will work around her sons' school schedule.
Community News produces stories about under-covered neighborhoods and small cities on the Eastside and South Los Angeles. Please email feedback, corrections and story tips to [email protected].