Perspectives on Mass Shootings
Professors give their thoughts on the frightening epidemic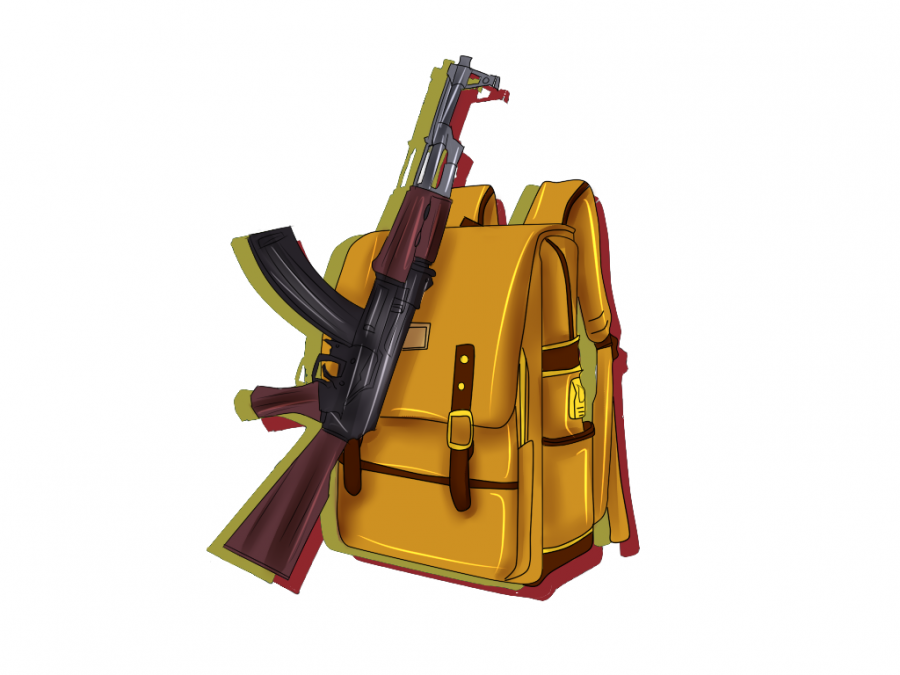 Evelyn Rodriguez, Contributing Writer
August 27, 2019
The nation continues to mourn with the friends and family of those who are affected by gun violence.
Since Aug. 11, 2019, our nation has suffered nine more mass shootings with one being as close as Riverside, California on Aug. 12, 2019, which killed one police officer and injured two other people. This year alone, America has faced more than 250 mass shootings that have been recorded by law enforcement officials.
"When a person is isolated, that could fuel them and push them to violence," said Dr.Dinur Blum, a lecturer for the Department of Sociology at Cal State LA. "My co-author[for From Suicide and Strain to Mass Murder], Christian Jaworski, and I look through news articles, as well as news reports, to look at what commonalities there are [in mass shootings]."
On Aug. 5, 2019, Cal State LA students received a University-wide email that showed the school's support to communities affected by these shootings, and encouraged students to take advantage of the Counseling and Psychological Services (CAPS) located in the Student Health Center, if needed.
According to Cal State LA Psychology professor, Dr. Olajide N. Bamishigbin, when shooters attack public places like schools, the emotional response among students on campus might be difficult to understand.
In 2016, when UCLA experienced a targeted shooting on campus, Dr. Bamishigbin worked on a campus-wide survey analyzing the students' emotions after the shooting.
"I worked on analyzing the data after a campus-wide survey was sent out," said Dr. Bamishigbin. "We found that after the shooting: 11% of students who completed the survey met criteria for a diagnosis of Acute Stress Disorder, 20% of the students had fears about violence affecting their community 'often' to 'all the time,' [and] 25% of the students were fearful that violence will personally affect them or someone in their family 'often' to 'all the time.'"
Sociologists like Dr. Blum, study and observe different mass shootings to attempt to make connections on how a shooter's past might be a result of them acting out in gun violence.
"A big [factor] for school shooters is revenge," continued Dr. Dinur. "They feel like they've been mistreated. Take Sandy Hook for example, murdering the kids was not against the kids, it was a message for the school."
With various shootings constantly happening across the country, students like Sociology major Khrystal Enciso found herself having a hard time imagining how the campus would overcome a shooting at Cal State LA.
"I believe students at Cal State LA would be very shocked and scared if a shooting happened on campus," said Enciso. "There would be a lot of panic and confusion because I don't believe we are emotionally prepared for that situation. I would personally be very terrified."
Cal State LA Psychology professor, Dr. Heidi R. Riggio, explained that most perpetrators are linked to personal qualities such as sociopathy and hypermasculinity.
"Both of these qualities are dangerous and linked to people who commit mass killings," Dr. Riggio said.
As the fall semester has officially begun, Cal State LA faculty want the students on campus to feel safe throughout their education and encourage students to reach out for any mental or physical help, if needed.
"Counseling is available at our Student Health Center as well as through the County, call 211 for assistance," continued Dr. Riggio. "Please seek help if you feel violent toward others or yourself. Cal State LA cares about all of you."