Philistines Begone! Bring on the Art!
Fine Arts Gallery celebrates opening of interdisciplinary Arts & Letters Showcase.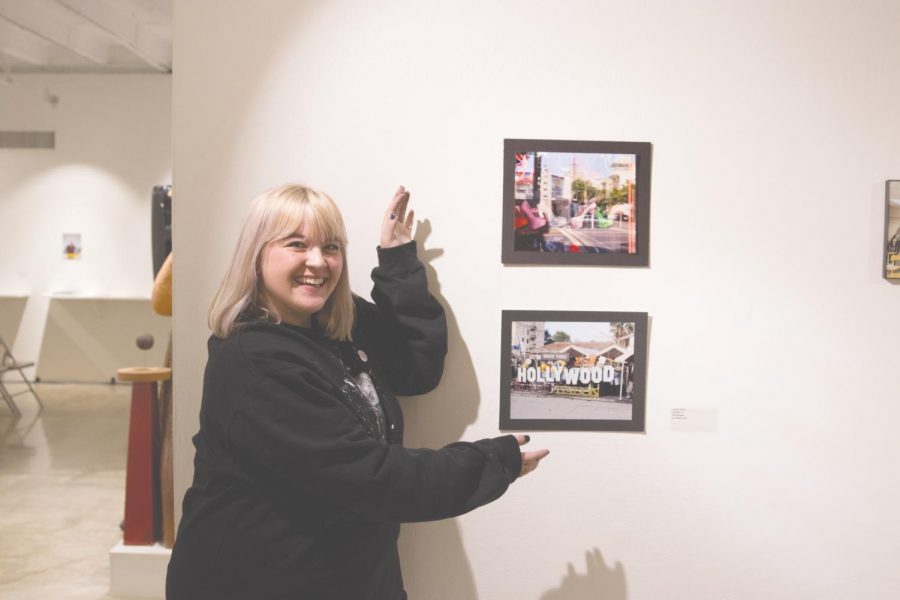 What do a piece of fiction, a music concert, and a chess set all have in common? All were featured at the Arts and Letters Showcase Opening Reception on October 11th, a grand opening for one of the most interdisciplinary events to grace Cal State LA's Fine Arts Gallery.
Attendees were offered a taste of the college's creativity. Student presentations included representatives from the Forensics Speech and Debate Team, Music Department, Statement Magazine, and Philosophy Department.
Attendees included Dean of the College of Arts and Letters, Dr. Linda Essig, Associate Dean, Dr. Kevin Baaske and the Chair of the Communication Studies Department, Dr. David Olsen.
One of the first pieces when stepping into the gallery is a portrait of Jim Garrett, former and late Chair of the English Department. In honor of his memory, Statement Magazine, a project he wholeheartedly supported, is displaying a line-up of issues that date back more than ten years.
Statement is also offering its 2018 issue for visitors to pick up on their way out.
And besides Statement, the Gallery displays artwork from the Modern Languages Departments, fashion items from Fashion and Textile, and an elegant chess display from the Philosophy Department.
The show is curated by the four 2017-18 student staff members, Alex Rodriguez, Audrey Perez, Jed Surio and Nina Gibson. Surio and Gibson completed the Getty and the Pasadena Museum's undergraduate internship programs and their expertise shows in this current event.
The Showcase is available for viewing Monday through Friday, 12-5pm until October 23. The Fine Arts Gallery is directed by Dr. Mika Cho, who also serves as Special Assistant to the President for Arts.