Post-pandemic fan support and expectations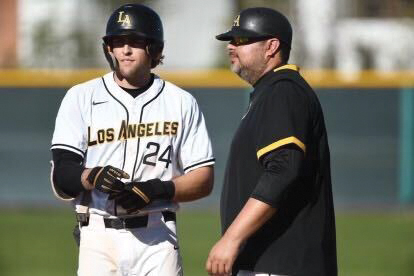 Students, athletes and coaches are all excited to get Cal State LA athletics back to a sense of normalcy. Although the pandemic has greatly affected sports and attendance, having fans back in the stands to support the athletes is an exciting thing for most. But, having a shortage of fans is not new at Cal State LA, according to a story done by station manager Adrian Bennett de Avila in 2019. 
"Even when we have our home meets, we can't even have enough people to volunteer or even support," said Leon Tafirenyika, a first-year track and field runner. 
Tafirenyika is not alone. Multiple Cal State LA student athletes had a similar feeling. However, different sports have seen different levels of fan turnout. 
"When fans were allowed, the support was great," said Alexander Sokol, a basketball player. "Moving forward, there is a definite excitement towards the men's basketball program that hopefully will translate into having great fan support at our games."
Many collegiate athletes feel fan support can be beneficial to their performance.
"The fan support helps a lot during games because it gives a different atmosphere to the game when fans are present," said AJ Salgado, a sophomore baseball player. "There are times where I do and don't feel appreciated as an athlete here [at Cal State LA]. I think that putting more into the sport by the school would make every player feel more appreciated." 
Deputy Athletic Director Demetrus Caldwell agreed that support for athletics could be increased.
"Here, I feel that athletics is treated as if it is another department, which it is not," Caldwell said. "So there are individuals who make decisions for athletics without having the knowledge, the skills and the ability to do such. I think that if those individuals learned more about what it entails to run an athletic department, how the success of an athletic department can drive the student engagement on campus, we can enhance our fan experience and the student experience when it comes to athletics on campus."
One coach that has some ideas about what can be done to encourage more fan support is the women's head basketball coach, Torrino Johnson.
"We can't try to bring in fans once we're already in our season," Johnson said. "We need to sit down and come up with a strategy and then implement it. With all stakeholders, it's in our best interest to collaborate." 
Johnson is looking forward to an increased fanbase now that COVID-19 restrictions are lifting.
Another coach, Jim Saia, is also anticipating great fan support next season for his men's basketball team.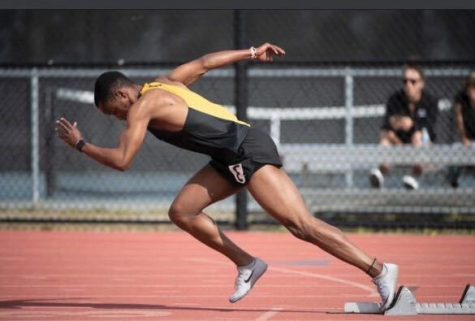 "My goal as a head coach is to have one game, that's all I am asking for is one game, where we sell it out," Saia said. "How do we do that? I don't know, but it would be really neat to see the Golden Eagles come out in full force."