President Covino Announces New College
President Covino announces College of Ethnic, Racial, and Social Transformation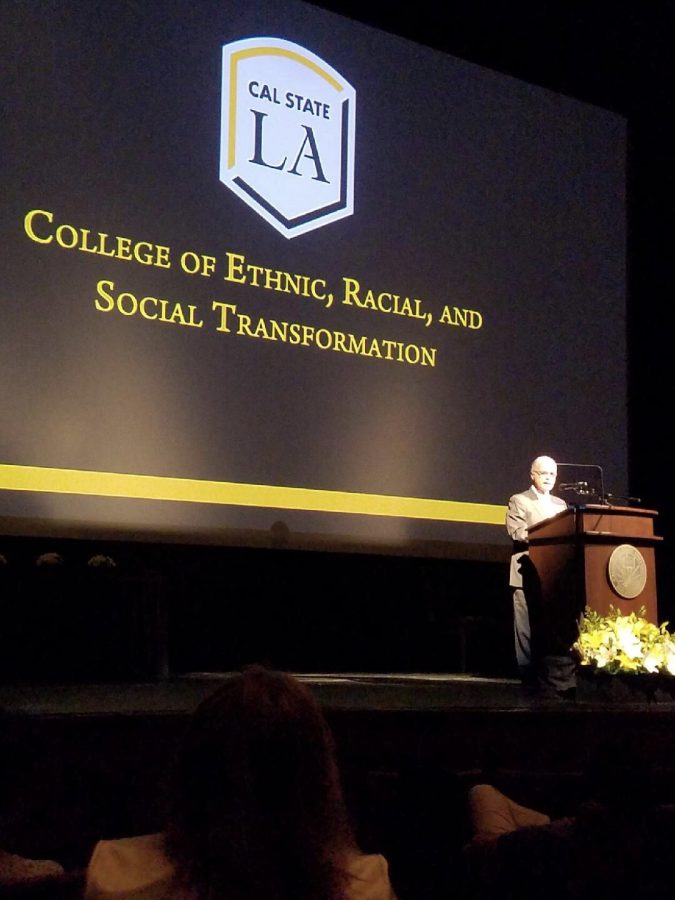 At Convocation, held Monday, Aug. 19, President William A. Covino announced a new college within Cal State Los Angeles with the hopes of becoming the epicenter of ethnic studies education.
The college will house ethnic studies departments: Asian and Asian American Studies, Chicana(o) and Latina(o) Studies and Pan-African Studies. 
According to Executive Director for Communications and Public Affairs Robert Lopez, "President Covino asked the provost in June 2017 to begin the first steps in developing a college that would house ethnic studies."
The new college was influenced by the community-led movements, and is now created to "[empower] traditionally oppressed and underrepresented people" to take courses that allow students to learn through "rigorous, self-reflexive study that motivates critical engagement," according to a transcript of Covino's remarks. 
The college will include the original curriculum and faculty from the departments involved, prior to the announcement.
Covino's remarks continued to express that the continuation of the departments' community involvement will " [align] with our commitment to engagement, service, and the public good." The college hopes to maintain their relationships with community engaged organizations, therefore, providing "an inclusive network of community-based partners."
More details of the story will be provided by the University Times as the story continues to unfold.