Resources for women following convicted rapist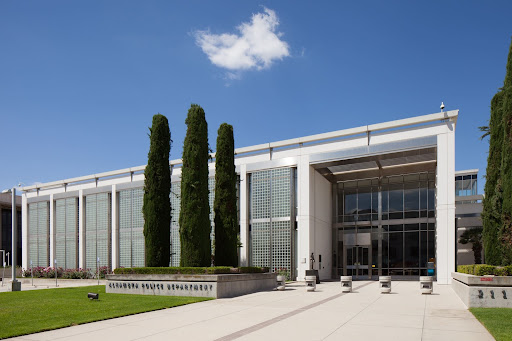 Nicolas Morales, 44, was recently sentenced to 310 years in prison for seven alleged rapes. The assaults occurred over a 15-month period from October 2016 to January 2018. The attacks were dispersed across Los Angeles County. Morales targeted women in the cities of Alhambra, Beverly Hills, Los Angeles, and West Hollywood and was charged with 27 felonies, most of which were sexual assaults.
Part of what made these crimes disastrously effective was the perpetrator's methodology. Morales posed as a rideshare driver, which allowed him to transport unsuspecting women to inconspicuous areas. Ridesharing is a very common mode of transportation. According to a study conducted by USC Dornsife in 2020, ride-sharing was the second most popular mode of transportation, with 44% of Angelenos commuting through services like Uber or Lyft.
Mobile apps like Uber offer various features to ensure rider safety. The app provides the passenger information about the vehicle's appearance, which allows people to verify that they are getting into the correct vehicle. The app lists the car's license plate number, a clear picture of the driver, and lists the make and model of the vehicle as well. Select Uber vehicles also utilize what's known as "Uber Beacon," a hardware device that can display various colors that synchronize with the passenger's mobile app. This can allow riders to identify which car is designated to pick them up.
In light of the crimes as Morales committed, some ride-sharing companies have taken extra measures to ensure women's safety. Services such as "See Jane Go" utilize only female drivers to pick up female passengers. This adds a dimension of security and comfort for women hailing rideshare vehicles. The company originated in Boston but has since expanded and can servicewomen in the greater Los Angeles area.
See Jane Go CEO Kimberly Toonen told online tech reporting site TechCrunch, "See Jane Go used focus groups to determine if there was a women-only service that wasn't radically more expensive or had much slower response times than established services like Uber or Lyft."
Martial artist Michael Sanchez understands the importance of protection, having earned a second-degree black belt in Shotokan karate, a discipline that focuses on self-defense. Sanchez serves as a probation officer in the Los Angeles area, where he encounters violent offenders frequently. Sanchez said he knows that women are disproportionately more susceptible to sexual assault in their lifetime and that simple habits may determine the sanctity of one's livelihood. He mentioned the importance of preventative measures to deter a person who is searching for a victim.
There are certain measures that anyone can take when faced with a harmful encounter, particularly those lacking martial art skills. "It's about projection," mentioned Sanchez, explaining the importance of displaying confident body language.
He mentioned that perpetrators often scope out women who seem lost or unfamiliar with the environment, which signifies to the offender that they are probably easier targets. Walking with a straightened back and level shoulders can portray a very grounded and confident persona. "You don't want to project fear and hesitancy; the perpetrator will single you out," said Sanchez.
He also shared advice for women hailing rideshare vehicles, explaining how seat location plays an important role. He mentions that the best location to choose is the rear passenger seat – this creates greater proximity between you and the driver in case of an emergency. As well as granting distance, it also gives the passenger more room to see what the driver is doing with their hands and body, providing minimal visual obstruction.
When all preventative measures fail and women find themselves being physically attacked, Sanchez mentioned the importance of striking the perpetrator in vital areas, including the throat, the eyes, and the knees. Additionally, carrying car keys in between your fingers while holding your hand in a fist can serve as a makeshift weapon.
Along with preventative measures, there are also resources for people who fall victim to crimes of assault. Unfortunately for victims, they can find themselves experiencing various psychological diagnoses following a highly traumatic event. Victims often express a range of psychological symptoms, including depression, anxiety, and post-traumatic stress disorder.
The U.S. Department of Justice's Office for Victims of Crimes cites that disturbances in everyday life can also be nightmares, flashbacks, and intrusive memories. Fortunately for victims, there are various resources in cases of sexual abuse, including cognitive behavioral therapy – a very common type of verbal therapy that aims to provide safety to the victim while reducing trauma symptoms.
This form of therapy also aims to help patients struggling with substance addiction. Additionally, the city of Alhambra has a Victims Services Office for residents to utilize and another location in the neighboring Pasadena.