On a crisp summer afternoon, a walk to the end of El Sereno's Van Horne Blvd. will lead into a small park-like fixture at the top of the hill.
Ornamental trees surrounded by lush green grass greet visitors and offer a sanctuary to catch one's breath and relax for a moment.
It may be difficult to conceive that such a pristine grassy knoll has been the focal point of a 50-year-old checkered romance — one that continues to amuse and annoy residents on both sides of the fence and especially resonates in the minds of some longtime El Sereno residents.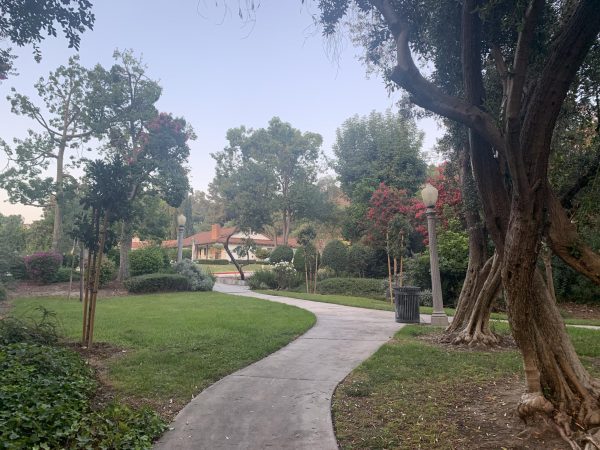 The park is effectively a boundary between Los Angeles' El Sereno neighborhood and the city of South Pasadena next door. While its sole purpose, according to officials, was to prevent the stretch of road from becoming a traffic cluster, there are some who argue that its intent was to keep the perceived "riffraff" out of the much wealthier suburb.
"I feel that it was racist and that they were trying to blame it on traffic," expressed 92-year-old El Sereno resident Angela Duran.
Duran has lived in the community for 60 years and has witnessed firsthand the many changes that have unfolded, one such being the placement of a barrier wall in 1974.
Its appearance has been drastically altered since then. Initially constructed in the form of a 2-foot-high adobe wall, the structure was at some point beautified into a miniature park-like setting. 
Although its current appearance may help dissuade curiosity as to how it all came to be, its existence is something that cannot be discarded in some residents' memories so easily.
For instance, James Ponce, whose family once owned and operated a local tortilleria, the presence of the barrier still evokes strong feelings of disdain: "It was a way of [South Pasadena] telling its predominantly working class, Latino neighbors to stay away, that you are unwelcome here."
Yet what about South Pasadena?
Delving into historical records offers a glimpse into the mindset of South Pasadena city officials as well offering hints into a rationale that ultimately climaxed with the construction of the barrier.
Via Del Rey and many other neighboring streets situated on Altos Hill, the city's southwestern region, were developed during the 1960s.
This was long after Van Horne's residences, many of which date back to the 1920s. Similar to many master planned communities, Via del Rey served as a main arterial roadway connecting smaller streets, many of them cul-de-sacs.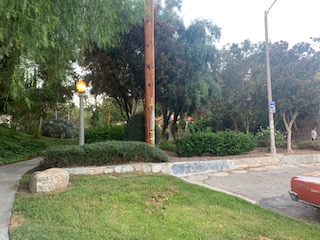 It was never intended to be a major roadway and most certainly was not equipped for a large flow of traffic. 
Between 1964 and 1974, Via del Rey residents began to express their concerns over the influx of traffic plaguing their neighborhood and as a result, various strategies were implemented.
All proved unsuccessful and during a 1974 council meeting, the city determined that the only existing solution would be to permanently close the roadway at the Van Horne border.
El Sereno filed a lawsuit against the city, which was ultimately dismissed on the basis that it could not prove that South Pasadena did anything illegal by building the barrier. The court ruled that every city should have an inherent right to protect both its residents and property, and it seems that's what South Pasadena was doing. 
Longtime El Sereno resident Lolita Sanchez said she gets it and doesn't begrudge South Pasadena.
"It had become unsafe, and they did what was right for them," Sanchez said.