Surio's Journey Through Life and Soccer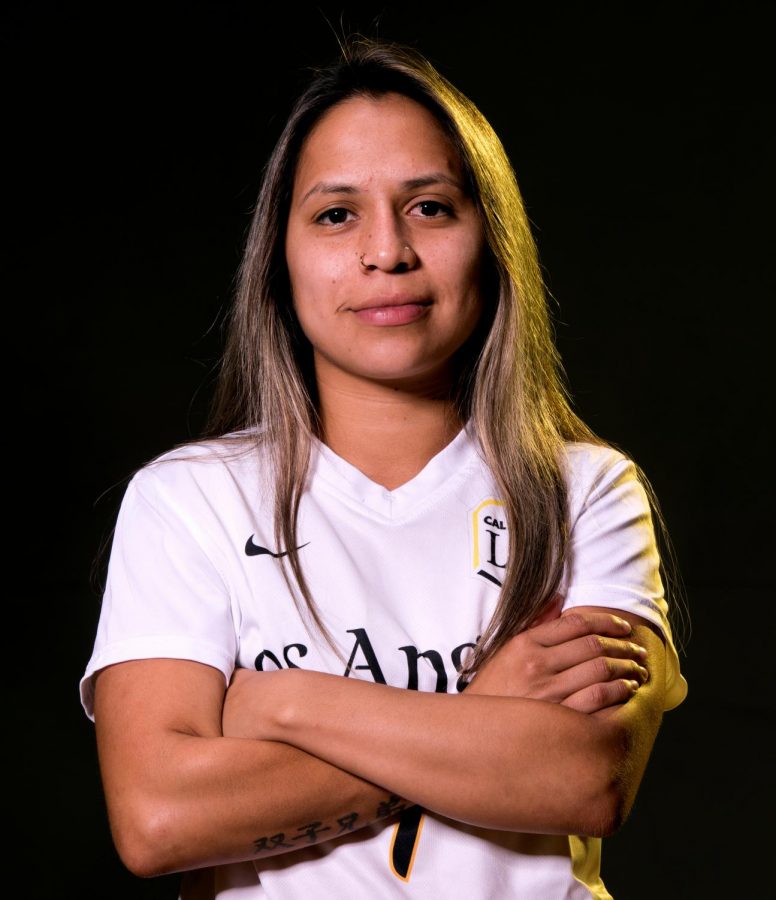 Brehisly Banegas, Contributing Writer
October 22, 2019
Kimberly Surio began to train with the women's national team for El Salvador in August. 
Upon joining the team Surio knew that, "this was something new and something very different. Playing for my country has always been a dream for me."
Surio began to show interest in soccer at a very young age. While she was in elementary school, a friend's father noticed the talent she and her classmates had from kickball games, prompting him to form a team.
Surio would go on to play in her middle school team as well as for the Locke High School varsity team for four years. This eventually brought her to Cal State LA where she now plays alongside her fellow Golden Eagles.
Born to Salvadorian parents, Surio explained her motivation for playing soccer and being able to represent her family's roots. Part of her motivation comes from her now deceased brother. 
"It has a lot to do with my brother because he was always proud of me when it came to soccer," she said. "I do this for both him and myself. I believe he is my guardian angel watching over me. But, I also think you are the only person who can truly motivate yourself, the only one you can count on to get things done."
Although Surio's life in soccer plays a huge role in her world, there are other important events that made her into the person she is today.
She's an assistant coach to a local downtown 13-year-old girls soccer team. Surio finds it motivating to have younger girls looking up to her, knowing they have a chance to be in the same position she is in the future.
However, these young girls aren't the only ones who reach Surio on a personal level. Michael, Surio's father, has always been her supporter and acknowledged her struggles and hard work.
"Kimy can do whatever she sets her mind to," he said. "Although it may be hard to ignore the fears of your child being disappointed or not going as far as they thought they would, supporting her in her future decisions and goals is most important." 
Surio is not lacking in support. Two of her teammates and close friends, Selena Cuara and Leslie Ramirez, are very proud of Surio's accomplishments and how well she's dealt with finding balance in her life.
"She's dealt with family problems, relationship problems, and friendship losses and that's not even all of it," Cuara said. "Despite the things she's been through that people don't know, she does well managing all of it and making sure her priorities are straight, and that she's still a good human being. If there's one person that deserves to be on the national team and succeed this much it's Surio."
As a senior, Surio plans on making all the memories she can alongside her teammates during this emotional time. "Time is something we can't take back. I'm just trying to enjoy my last moments [with Cal State LA soccer] and give the team my all, and make great memories with my teammates."