The Success of the Spot
The Spot on Serving Student Needs and Wants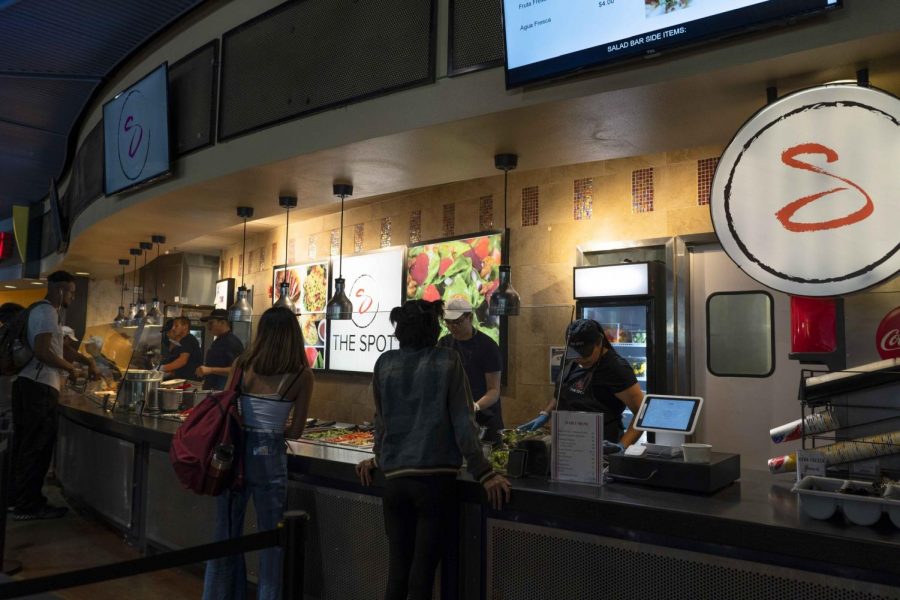 Kayla Misa, Contributing Writer
October 6, 2019
The Spot, a new restaurant in the food court, is a successful venture set by the University Auxiliary Services (UAS), shown by recent business statistics provided by the UAS director Tariq Marji, continues to meet and raise student expectations. 
Marj stated that the Spot is there for the students and caters everything to the students.
"In May, when Rice Garden randomly abandoned shop and left everything behind, we remained perplexed as to why it left without warning," Marji said. 
The entire company of Rice Garden had shut down completely this year. According to Bill Sommers, the former Director of Corporate Operations at Rice Garden, Incorporated, "The company has closed."
"But we couldn't just leave that vacant spot empty, and so our dining operations had to move in so we could accommodate the large amounts of students," Marji stated. 
The Spot's mission was to serve food that is healthier, fresher, and provided a variety of options for customers. 
"Students had liked our options so much, yet we didn't have a name, and it was thus named the Spot, showing how this establishment is focused on need," Marji said. 
The Spot uses social media, such as Instagram, which enables them to meet student needs and wants. Instagram is a huge contributor to The Spot's success, with 1,300 social engagements, and getting student opinions on what new hot dishes they could offer that would give students both a healthy and tasty option.
"We try to gear our establishment to help and make students on campus as happy as we can. Using Instagram allows us to collaborate and communicate with students, giving us data on consumer behavior to better fit the menu to student's palettes," Marji said.
Over 32 percent of meals that are sold are the daily specials, which are promoted on their Instagram at their handle @foodcourtthespot, according to Marji. 
Statistics provided by Marji report that over the past seven weeks, based on card transactions, returning customers continue to rise upwards of 73 percent, and the amount of new customers dropped to 27 percent, showing that students are returning and enjoying the effective and efficient services that they offer. 
Anson Noland, a sophomore student, is a frequent customer at The Spot. He stated that he loved the speed and quick service, which allows him to save time with his busy schedule. 
"In comparison to Rice Garden, their fresh food, great efficiency and diversity is why I eat there on a weekly basis. Their lines are extremely fast, even if it seems long… due to their staffing, they are able to accommodate all the students that want to grab lunch," Noland said. 
Annsana Biju, a biochemistry major, is also a frequent customer at The Spot. 
"They have a consistent menu, great specials that spice up the same things everyday and the price is worth it for the amount of good quality food you can get," Biju stated. 
Marji's goal is for students to become more active with The Spot by engaging on social media due to the fact that it is what helped them stay connected to their customers. He believes it will continue to shape the future of student's dining services.
About the Contributor
Joshua Mejia, Multimedia Editor
Joshua Mejia is a fifth year TVF Major in the Film option, who has been with the University Times for six semesters. He is a filmmaker-photographer who...