This grandma makes theme parks even more magical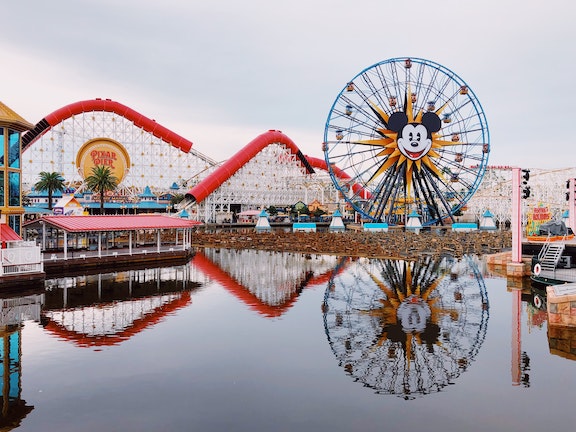 Many grandparents spoil their grandkids with gifts.
This "meemaw" is different because she does that for complete strangers of all ages. 
Laura Mayer, 57, gives away knicknacks to kids and adults alike at local theme parks. 
Mayer, a grandmother of nine, a retired Glendale office assistant, and a lifelong citizen of Norwalk, said she does it because she enjoys making people happy.
"I love to put smiles on people's faces. That's why I do it," she said in a question-and-answer session with UT Community News.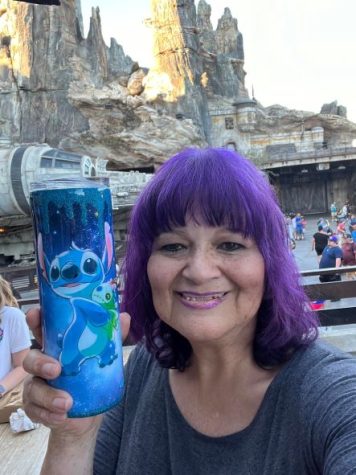 For trips to Disneyland, for instance, she lets folks know her location on one of many Facebook groups and she gives the gifts away to the first ones who approach her.
You go to theme parks a lot. What's your favorite and why?
"Disneyland…Sometimes I go and I don't even go on any rides. I kick back with friends that I've met, their friends that I've known a little bit longer and I take with me. I just love it. I can get out. And that's my entertainment."
You recently made tumbler mugs after the pandemic. What did you make before that?
"About a half a year before the pandemic, I started making buttons and giving them away: buttons that look like this Minnie Mouse and this villains button…I would make those and then I would give them out to the kids and adults at the parks."
So you give them away but you don't sell them. Why is that?
"They're Disney and you can get in very big trouble if you don't have a license to sell for Disney."
Do you have any interesting giveaway stories that you can remember?
"Yeah, there was this little boy who was running and he fell. And he was crying up a storm and I just felt so bad for him that I gave him. It was right when Disney reopened and I gave him a mask that had Mickey on both sides. And I gave him a button and you would have thought that I gave him like a million dollars."