Women's basketball defeat Sonoma State with heroic shot by Golden Eagle
Cal State LA's women's basketball team defeated Sonoma State University 61-58 at the University Gym on Thursday, Feb. 23.
The Golden Eagles have had an amazing season, winning 18 out of the 26 games they played.
The Golden Eagles ended the first half up 33-31.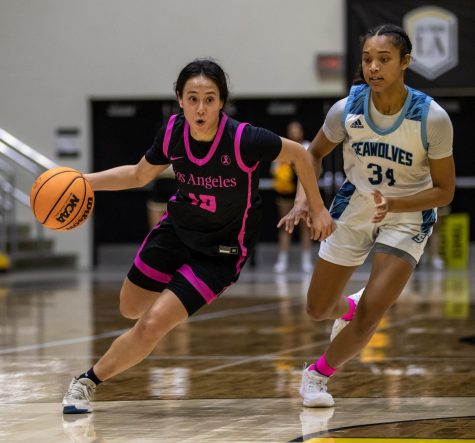 The Seawolves couldn't do much on the offensive end in the third quarter. The Golden Eagles dominated the game from the defensive end, which allowed them to take an 11 point lead before the fourth quarter.
The final quarter began with a lot of intensity from the Golden Eagles, putting pressure on the Seawolves which led to 19 points off turnovers.
Golden Eagles junior guard Yesenia Smith, who finished the game with six points, four assists and four steals, felt that the game was going to come down to the end and someone would have to be ready for the moment.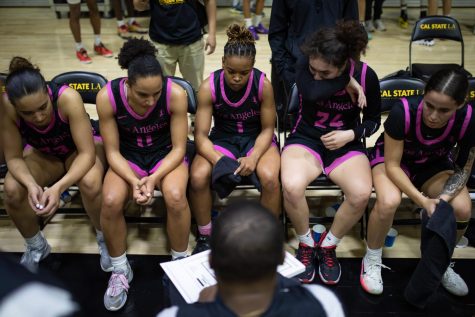 As soon as the Golden Eagles got the steal, the building erupted with excitement. They knew the game could possibly end with a big time shot, which was exactly what occurred.
After this win, the Golden Eagles are 19-8 on the season after defeating Cal Poly Humbolt in their final regular season game 79-72  on Saturday Feb. 25.
Disclaimer: The digital version of this story has been altered to remove quotes on March 11. A full explanation for this decision is in the works and will be updated digitally and corrected in print as soon as possible.