Alumna New President of Planned Parenthood
Former Cal State LA and EEP student, Dr. Leana Wen, Appointed President of Planned Parenthood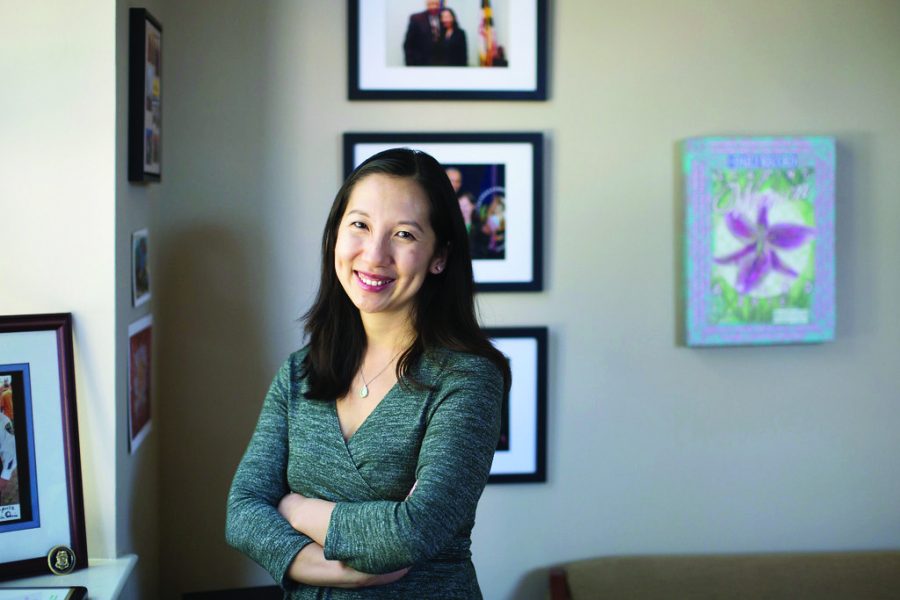 She came here at the age of eight with only forty dollars to her family's name. Now, she's leading the charge for reproductive health in America. Meet Dr. Leana Wen, a proud Cal State LA alumna, and now the first physician in nearly fifty years to hold the presidency of Planned Parenthood.
Wen's path wasn't what many would consider a cookie-cutter story. Raised in communist China, her family immigrated to the U.S. to escape massive political upheaval left in the wake of the Tiananmen Square protests of 1989. Settling in Utah and later, Compton, she was forced to withstand struggles of all forms.
"We were outsiders in a Communist regime and remained outsiders in predominantly Mormon Utah and then inner-city Los Angeles," Wen wrote in her winning essay for the NY Times' 2009 'Win a Trip With Nick Kristof.' "Though Shanghai, Logan and Compton have little else in common, they all bear witness to the differences between the haves and have-nots, and I grew up keenly aware of the impact of political, cultural and socioeconomic oppression."
But Wen wasn't only an outsider in this traditional sense. Academically, she stood out from the rest of the crowd, skipping high school to join the Early Entrance Program (EEP) at Cal State LA, a unique program offering 11-16 year-olds the unique opportunity to pursue a baccalaureate degree in any field of their choice.
"I feel strongly that I received an excellent, diverse education from Cal State LA," Wen said in a 2009 interview with Cal State LA Magazine.
As a healer, spokesperson, and advocate, Wen's actions all cycle back to the principle of giving back. In 2013, she visited Cal State LA to offer shepherding advice to Early Entrance Program (EEP) students and to give them an inside peek into the chaotic world of medical school. Impressing upon them the value of passion, she censured the widespread dogma that the hard sciences are the be all, end all of MCAT success or graduate admissions.
"All medicine is personal," Wen said. "Storytelling is important in medicine."
It's clear that Wen has made her mark on the way medicine is perceived in the mainstream community. Her effective communication, her storytelling ability, her propensity to understand and relate with her patients, all point to her higher calling: that of an empathy.
But her work has only begun.
As Commissioner of Health for the City of Baltimore, Wen continued to struggle not only with curing the countless patients who stream into the ER every day, but the warped bureaucratic structure that makes the sick poor remain the sick poor. It's a problem that many in the medical community overlook.
In a 2015 NPR editorial, Wen recounted an incident in medical school when her supervisor chastised her unorthodox idealism, telling her she wasn't responsible for opening "Pandora's Box."
"I felt compelled to ask my patient about her life so that I could understand the social factors that play such a key role in health," Wen wrote in a 2015 NPR editorial. "But after that reprimand and many more experiences like it, I learned that this wasn't what most doctors do."
That's about to change now that she will be assuming the title of President of Planned Parenthood. On November 12, Wen will begin her work to drive the world's preeminent reproductive health organization into a new age, doubling efforts to further the organization's 102 years of service.
"We have to do everything we can to fight," said Wen. "Everything is at stake. There is no more important time than now and no more important organization than Planned Parenthood."