Coronavirus coverage: As schools close, parents scramble for childcare and other assistance
Some parents rely on grandparents, while others are left in limbo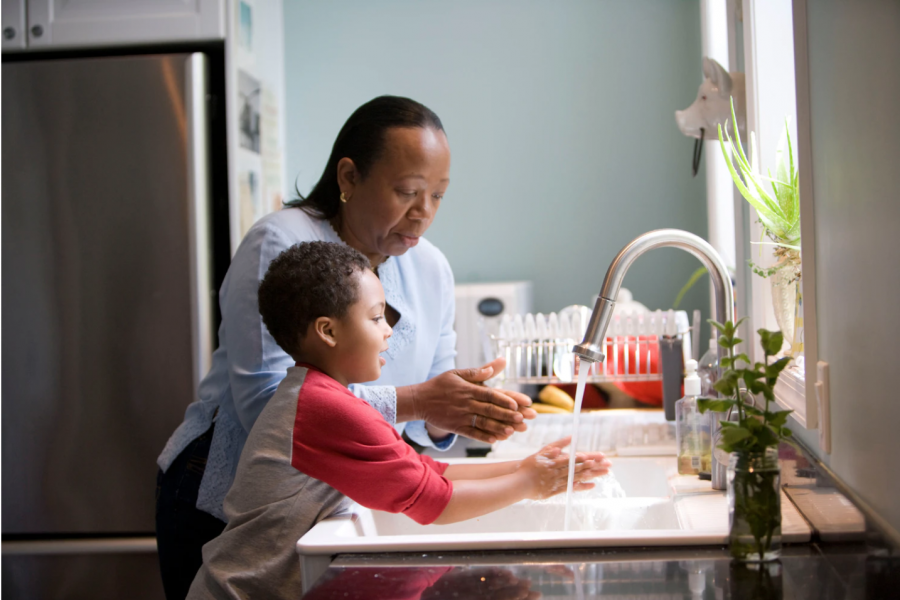 About a week ago, one of the challenges facing working parents was determining who would handle school drop-offs and pick-ups.
Now, the question is: Who will watch the kids all day – possibly for months?
"I'm bugged, I'm bothered, I'm annoyed. I find it inconvenient that they closed schools down because I don't feel those kids are at risk. I feel like those kids are the least people at risk, because they are in a controlled environment where they are continuously sanitizing with products that parents donated. My son knew about the Coronavirus before I told him because teachers are talking about it at school," said Lucy Watson, a call center customer service representative, who lives in Arleta with her husband and son. "I need to find someone to take care of him while I'm at work. My husband and I had a schedule for picking him up and now this has turned everything upside down for us."
Not only did Los Angeles area schools close this week to help prevent the spread of the Coronavirus, but Gov. Gavin Newsom announced Tuesday that schools in California will likely stay closed for the rest of the school year.
"I'm so thankful and fortunate to have my mom at home help watch over my son but what about the parents that don't, what are they going to do?" said Manga Elizondo."I personally know parents who rely on school programs that start at 6 a.m. and also take place after school until 6 p.m. while they're at work."
Families around Southern California that were already struggling to pay rent have been hit particularly hard by school and work closures related to the coronavirus outbreak. Meanwhile, parents who are fortunate to still be working say it's a double-edged sword: They are also the ones grappling with having nowhere to send their kids, especially as child care centers close for health reasons.
Those who are staying home with their kids are worried about their kids becoming "digital zombies."
"I'm also concerned that my son is not going to get his proper studies for the next two to three weeks. They did send a tablet home so that he can do work from there but that's nothing compared to a teacher," said Manga Elizondo, who lives in Pacoima. Her 7-year-old son, Matthew, added that the tablet will allow him to learn "a little."
"It only lets you do certain things," he said.
Elizondo said the kids have already had technical difficulties: "They are having issues with the login and programs."
Despite the challenges, some parents are relieved by news that schools may be closed indefinitely.
"It doesn't really bother me. Actually, I'm kind of glad that schools are closing because I feel safer knowing my kids are at home instead of school where I don't know where teachers or other students and parents have traveled to," said Clarissa Ledesma, a mother of two who lives in Sylmar.
That said, she worries she's not equipped to help her kids with their homework, especially her 16-year-old daughter, who may need help with math.
"I don't really know how she would get help if she doesn't understand something, and everything is online," she said. "How do you learn like that?"
Disclosure: The parents interviewed are employed at the some company as the reporter, though in different departments.
Community News reporters are enrolled in JOUR 3910 – University Times. They produce stories about under-covered neighborhoods and small cities on the Eastside and South Los Angeles. Please email feedback, corrections and story tips to [email protected]