Delays in El Monte's emergency housing program leave residents out in the cold
Some El Monte residents waiting for relief from the homelessness crisis will be waiting a little longer than expected for help.
The city received $17.7 million from the state's Homekey program on Nov. 17 to create 133 temporary beds and provide onsite support services. The state required the city to have half of the units occupied by March 15, according to a city agenda report.
But a visit to the Budget Inn last week showed that it is still being remodeled.
That's because renovations are still needed and there are 11 people at the M Motel who must be relocated, according to the agenda report.
The new goal is to have about 30 percent, or 40 rooms out of 133 rooms, ready and fully functional by May 3, according to the city.
"While we have these clients over here at the property, we want to provide as many services as we can, in a convenient manner, and not send them to different parts of the county to get these services," Martin Herrera, an El Monte council member, said in a video interview.
There were 433 people experiencing homelessness in El Monte, according to the Los Angeles Homeless Services Authority's 2020 count.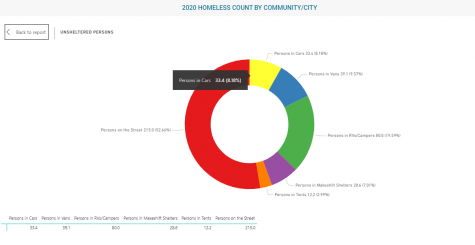 Homekey is a statewide program run by the Department of Housing and Community Development in order to provide emergency housing for individuals experiencing homelessness and those impacted by COVID-19.
The El Monte city council on Feb. 16 approved a license agreement with Volunteers of America Los Angeles (VOALA) to implement and manage the program in the city.
So far, the city has invested $751,800 for VOALA to support the implementation of the Homekey at the Budget Inn Hotel on Valley Boulevard, according to an agenda report.
Some of the on-site services that VOALA will provide include: nutritional support, employment assistance, financial guidance, mental health treatment, etc. 
The city has divided the plan of action into two phases. Phase one will begin with the immediate renovation of rooms at the Budget Inn, as well as license agreements with VOALA in order to have the 40 rooms ready for move-in by May 3.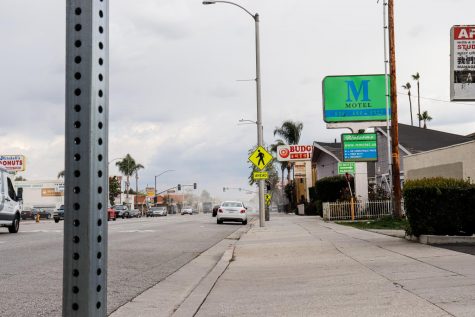 The city will focus its efforts on extending VOALA services to the M Motel for the implementation of phase 2 of the program. Once both properties are in full operation, there will be 226 rooms available for emergency housing.
Officials from VOALA in charge of this project, could not be reached despite emails and phone calls.
In the long-term, Herrera said other funding sources should be available to keep the operations going for the next five years.
The ultimate goal for these properties is to be able to transform them into permanent housing in order to fight the ongoing homelessness crisis, according to Herrera.
"There's not one entity alone that can solve this problem," Herrera said. "This is just a small bite into a large apple." 
Community News produces stories about under-covered neighborhoods and small cities on the Eastside and South Los Angeles. Please email feedback, corrections and story tips to [email protected]