Eagle Rock tiny homes finally open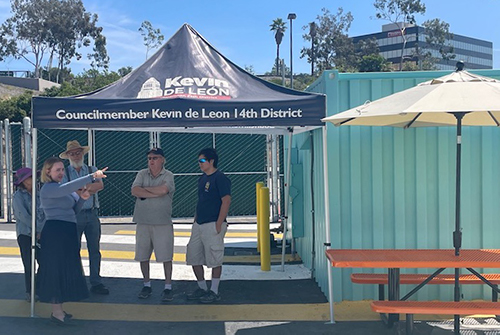 After numerous obstacles and a six-month delay, the Eagle Rock tiny homes village opened its doors on Tuesday making a sizable difference for tenants who can trade their tent in for a bedroom.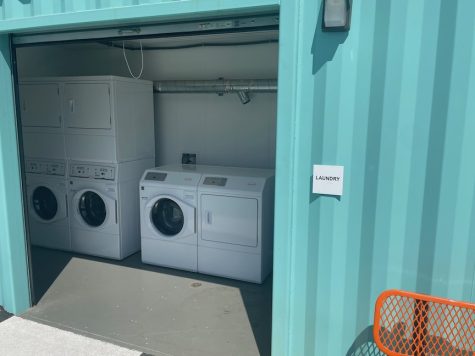 An open house tour was hosted this weekend by Field Deputy Sarah Flaherty — who represents councilman Kevin de León — along with representatives from Union Station Homeless Services. Officials walked community members through what is the 10th and newest tiny homes village in Los Angeles, located off of the 134 Freeway exit at the northern end of Figueroa Street. The village features 48 houses equipped with two beds, electricity, air conditioning, and more.
The tiny homes, which were initially set to open in December, faced obstacles with permitting, staff shortages, and construction delays, pushing back the opening date as previously reported by UT Community News. 
Officials believe that investing in the unhoused population is the sensible thing to do amid the homelessness crisis. 
"There is nothing compassionate or progressive about letting people die on the streets. It's not safe, hygienic, or acceptable," Flaherty said. "Los Angeles is one of the richest cities in the country, and surely, we can allocate resources to ensure that there's at least a minimum standard of living." 
The tiny homes will take in about 10 people on Tuesdays and Wednesdays, which are intake days. Officials plan to move in people living in the West Broadway encampment under the 2 Freeway the opening week and the Figueroa encampment the following week, according to Flaherty.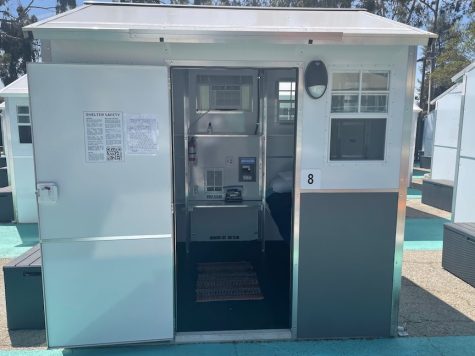 Each person will be assigned to a "care coordinator" caseworker who they are expected to check in routinely. Failure to meet with a coordinator, fighting, and drug paraphernalia are grounds for removal from the tiny homes. But workers will first try to address the issue and work with tenants to get them to comply with rules rather than simply kicking them out, said Flaherty.
Residents of the tiny homes must abide by a "good neighbor policy," which prevents them from lingering within a 1,000-foot radius of the village. Union Station Homeless Services will also provide residents with "amnesty lockers" located outside the entrance, which are meant to keep any drugs, alcohol, or weapons outside of the village. Neighbors in the surrounding area are able to contact the 24-hour on-site security with any concerns or issues they are facing with the tiny homes and residents. 
Although neighbors like Stephen Chang who lives across the street from the village, are not thrilled by the idea of having the tiny homes in his backyard, Chang chooses to be optimistic about the completed project. 
"One thing about this whole process that upset me is that nobody from the council member's office or city government ever told us this was being built here. I found out when I saw the bulldozers and tractors digging up," said the three-year resident who previously lived in Atwater Village. "As a parent and a resident, you're concerned about bringing [the unhoused population] closer and you don't like it. I don't know how it's gonna go but I hope for the best. I'd love to get involved and help and try to make it a good thing."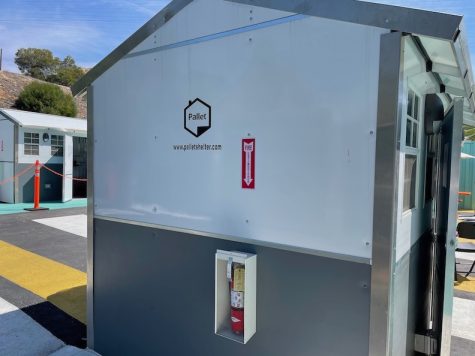 Free COVID-19 testing and vaccinations will be available to residents if they choose to receive the shot, though it is not required to land in a tiny home. Flaherty said that if two or more people living in the tiny homes test positive, the facility will go into a temporary quarantine. 
The councilman's office has attended neighborhood council meetings in addition to partnering with SELAH neighborhood coalition, a nonprofit advocating for the unhoused population in Los Angeles, to take all concerns into consideration. Flaherty said that each resident will have a key to their tiny home, which is not the case with other locations like the Arroyo Seco village two miles down the road in Highland Park. This will allow each person to lock and unlock their homes freely without having to wait on staff members to do so. 
The Eagle Rock location will also feature three designated smoking areas. Flaherty added that this will allow people who don't get along to keep to themselves on a smoke break.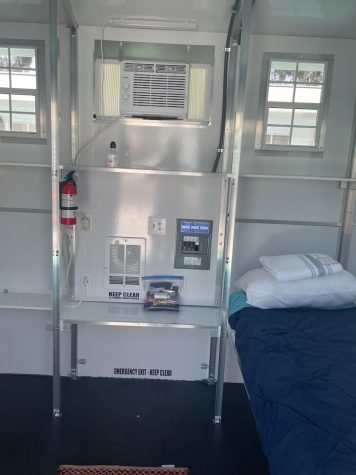 Officials would like to create a sense of home and belonging for tenants by hosting similar events like the birthday, Christmas, and Super Bowl celebrations at the Highland Park Village. 
"We want them to have interesting autonomy and kind of advocate for these things and create that kind of community for themselves," said Flaherty. "Being able to empower them to do that, making sure that they have the resources necessary to do that. I think it's really important."
According to Ballotpedia, Councilman de León, who is running for mayor, has faced two recall efforts within his term. His term is expected to end in Dec. 2024. Some members of the community feel that the councilman has his own best interests in mind.
"I see him as a superficial politician, a showy person who did [the Tiny Homes project] as much about his campaign as he did to help the community. I see the biggest problem being the park" across the street, said 25-year resident Dave Kenny. "It's going to be riddled with drugs, and I'm not sure people are going to want to come here anymore to watch the [baseball] games or have parties."
Community News produces stories about under-covered neighborhoods and small cities on the Eastside and South Los Angeles. Please email feedback, corrections and story tips to [email protected]