Huntington Park residents start online petition to recall city council members
Huntington Park residents started an informal online petition, asking for an audit and a recall of city council members.
It has over 170 signatures, a small fraction of the city's population of more than 58,000.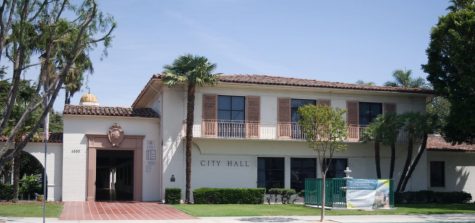 One supporter of the effort, Jaime Tejada, who has lived in Huntington Park more than a quarter-century, said it's a "very good" idea: "All that would help us for the changes that we need in Huntington Park."
The Change.org petition alleges that city council members have been awarding contracts and taxpayer money to their friends. The petition also criticizes the city for spending $10 million so far on the Salt Lake Park Aquatic Center project and building it in an area with contaminated soil.
Paulina Velasco, a spokesperson for the city of Huntington Park, said that the city has not received any sort of official petition asking for the recall of city council members and in order for any petition to become official, there is an office process that must be followed. Despite phone calls and emails, city council members could not be reached for comment.
Organizers of the "Metro Watch" Facebook page, wrote in a direct message on Facebook that they plan to file the necessary paperwork and the online petition is aimed to draw attention to the city's "wasteful spending."
A spokeswoman for the group shared her full name and contact information with UT Community News but asked to remain unidentified for fear that it could harm her work in the legal field.
Community News is awaiting public records from the city of Huntington Park that were requested on March 2. A representative for the city said delays have been related to the Covid-19 pandemic and related closures and reduced staffing.
Community News produces stories about under-covered neighborhoods and small cities on the Eastside and South Los Angeles. Please email feedback, corrections and story tips to [email protected]