Salt Lake Park project moves forward after controversy over no-bid contract
City of Huntington Park reverses course on contract after pressure from trade group
After being challenged over a no-bid contract of more than $24 million, the city of Huntington Park is making moves on its Salt Lake Park redevelopment.
During the Huntington Park City Council meeting on Feb.16, the city approved a budget for soil removal worth more than $98,000, a small step toward refurbishing Salt Lake Park with a new pool, gym, and football field.
The park project, which has been in the works for a few years, came under fire last year because a contractor was allegedly chosen without competitive bidding procedures required by state law.
The city has allegedly "failed to advertise or bid out the project in accordance with the law and instead awarded it to a contractor of their choice,"  wrote Tony Morelli, a regional compliance manager of the Construction Industry Force Account Council (CIFAC). CIFAC is a nonprofit group of concerned construction industry associations, contractors and labor unions. Morelli declined to comment because he said CIFAC is in active litigation against the city about the project. He reports that it is a $31 million contract.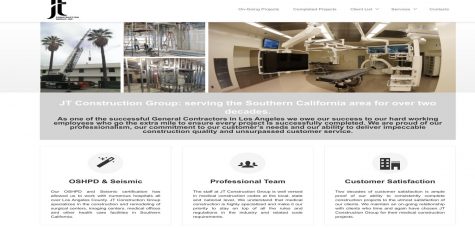 Originally, the park contract was awarded to J.T. Construction on Aug. 6, 2019, during the city council meeting, with the city saying that it had filed a "notice of exemption" to Los Angeles County on July 5, 2018, because it considered the project a "minor alteration" to the land, among other reasons.
The city backtracked during a city council meeting on Dec. 1, 2020, when it decided to competitively bid the contract: "Such approval is without admission of fault or any lack of compliance by the city," according to the minutes.
Edvin Tsaturyan, the contact for J.T. Construction listed on a city agenda report, said in a phone interview that the group heard about the project from a website and wasn't sure of the status of the project.
In terms of the allegations of a no-bid contract, he said, "I have no clue," and referred to a manager who could not be reached despite multiple phone calls.
City of Huntington Park leaders could not be reached for context and about the status of the contract, despite multiple emails and phone calls.
Community News produces stories about under-covered neighborhoods and small cities on the Eastside and South Los Angeles. Please email feedback, corrections and story tips to [email protected]