In a Battle Between Eagles, Cal State LA Prevails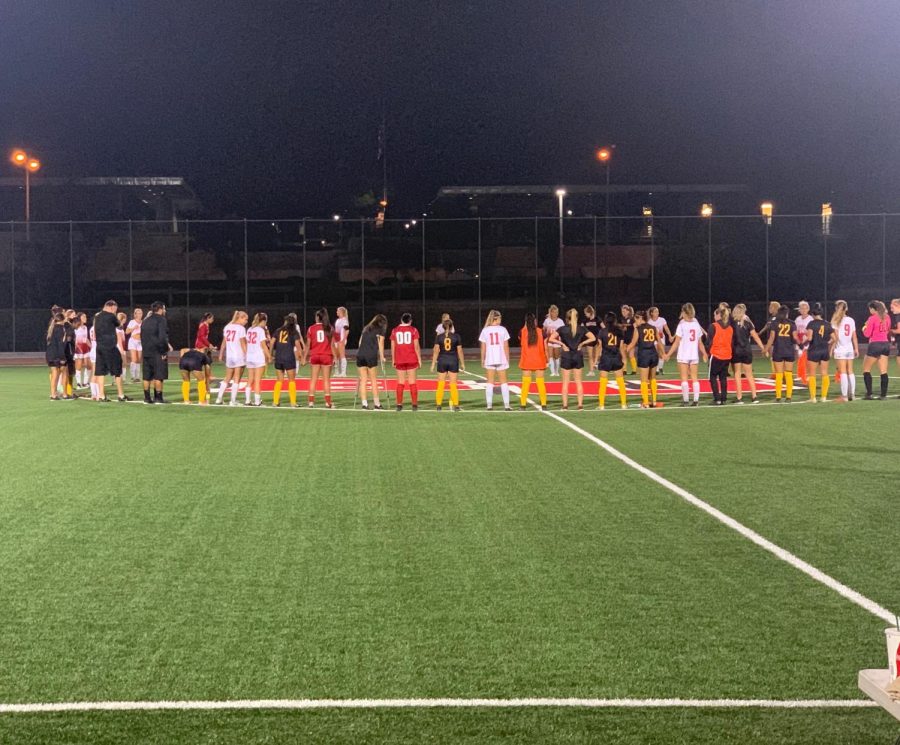 The Golden Eagles shined in their black and gold jerseys as they soared from behind to beat Biola University 2-1.
Cal State LA women's soccer team could not find their intensity in the first half. A defensive error against a corner set piece led to a goal scored by Biola University.
During the halftime break, Biola fans cheered for their team as they warmed up while Cal State LA huddled up and talked tactics for the second half.
A confident Cal State LA  stuck to its style of play. Within just 48 seconds of the second half, a sideline cross from Cal State LA defender Jazmin Smith led to a game-tying volley from midfielder Ashtyn Bracamonte. The Golden Eagles started to gain momentum.
After the women tied the game, midfielder Paulina Chaidez controlled the ball with her left foot. Chaidez dribbled the ball to the far-left side and struck the lower opposite post, which gave the Golden Eagles a 2-1 lead. The defense did their part and held the lead, giving the Cal State LA women a victory to start the season.
"We just do whatever coach tells us and the goal just came," said Chaidez who scored the game winning goal.
Chaidez is not the only one who credits her coaching staff for the win. Jazmin Smith also praised the overall team effort.
"We took what our coaches said," she explained. "We took what [they] said, put it to play and came out with the win."
Head coach Erik Garcia admitted that he enjoyed being tested against Biola and believes for the women to remain successful they have to "play the way [they] know how to and play Cal State LA soccer."
However, Garcia acknowledged that the team can improve their consistency. He hopes the women begin the games more "in tune." Garcia continued to emphasize that "there's going to be teams that, if you give them the opportunity, they're going to shut you down." This is something he has expressed going back to their practices prior to the start of the season.
Smith agreed with the sentiment that they need to come out of the gate stronger "and not wait for the second half" in order to have future success.
The team's focus on consistency will be tested on Monday, Sept. 9, at Cal State LA against Concordia-Irvine at 7 p.m.