Just three words
A personal essay on my family's fight against cancer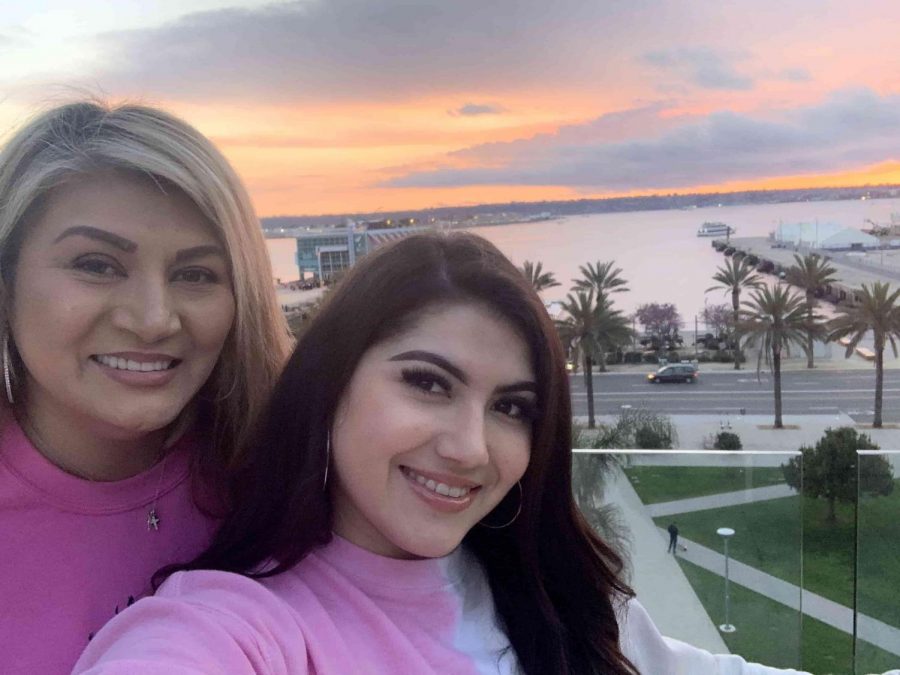 Who knew that just three words could change your life? 
It was February of 2014 and I was a sophomore in high school. My parents, brother and I had just finished eating dinner and we were all sitting at the table. 
My mom and dad stood up. My mom said the three words: "I have cancer."
It was stage 2 breast cancer. 
Within seconds, so many thoughts crossed my mind. "What? What do we do? How do we fix this? I can't lose my mom. She's my best friend." 
No one ever tells you what cancer is like.
No one tells you that even though it's just one person who has the actual cancer cells, the entire family goes through it together.
My brother, Brian, was in shock. "Why my mom?" he recalled thinking. "She was healthy, she always ate healthy and would exercise, too."
Seeing his face and mine, my mom was worried.
"I wasn't really scared for me, I was scared for what this would do to my family… I don't want to see people cry, I don't want to cause pain to my family," recalled my mom, Bertha Conchas. 
This was typical of my mom, always putting others first.
She is the type of mom that I could count on for anything, no matter what the situation. She is always there for me, and for everyone in the family.
"So what's next?" I said that night at the dinner table.
"We create my team," she replied firmly.
 That night, I learned what an oncologist was and my family started looking for the best one for my mom.
"Yes, cancer controlled my cells, but I had control of all of my choices. I educated myself, by reading, by doing my research to figure out the best choices, so I could continue to live," she said, reflecting on that time. "I had to be strong enough to choose my panel of doctors to team up and take care of me."
After being referred to her and seeing her on the news, Dr. Deanna J. Attai became my mom's breast cancer surgeon. She was in charge of surgically removing the cancerous lumps.
Dr. Saul R. Berger, he was my mom's reconstructive surgeon. He worked to minimize the scarring, and tried to make her reconstruction look as natural as possible.
Then, there's Dr. Rex Hoffman, my mom's radiation oncologist. He took care of her radiation treatments.
Finally, we have Dr. Maurice J. Berkowitz, my mother's main oncologist. He looks over my mother the closest. He monitors her cancer cells, the sizes of the tumors and her blood work.
The doctors and my mom came up with a game plan: Four rounds of chemo to shrink the tumor, surgery, removal of the tumor and reconstruction, both at the same time, then 12 more rounds of chemo once the tumor is removed and then, radiation.
I was there for it all. I went to every single chemotherapy session my mom had.
"Make your appointments after school," I would always tell my mom, and we went.
That was probably the hardest part. 
I watched as she would get poked numerous times because her veins were growing weak from the chemo, so I would just have her look at me and hold my hand until they found the vein. 
I watched her lose her hair, so I looked up wigs and different ways to wrap her head in cute scarfs.
I watched her stay up until 3 a.m. or 4 a.m. in the morning because the chemo made her restless, so there I was, keeping her company on the couch, even though I had school in the morning. 
No one knew how hard things were for me. I tried to never cry in front of my family and I didn't have many friends. I had been holding everything in for months. 
Then, one day my boyfriend picked me up. We were sitting in his car, at a red light and I just burst into tears.
It was nothing in particular; It was everything. I just had to let it all out.
I had never cried a cry so strong and never felt a pain so deep. I really thought I was going to lose my mom.
My boyfriend, Ernie, whom I met more than a year earlier, comforted me. "No matter what, I'll always be here for you," he said.
He kept his promise. He stuck by my side through it all. It has been nearly seven years and I'm still so thankful for him. 
***
My brother, on the other hand, disconnected. When he found out our mom was sick, he took it the hardest. He was in deep denial for about two years. He did not want to accept that my mom was sick.
"I would pick up extra shifts at work to not have to go home," he recalled. 
It was tough being the youngest child yet feeling like I had to be the oldest. My dad would remind me that my brother just coped differently and that was okay, too.
One day, my brother went shopping with our family and he watched as I pulled our mother aside to check out head scarves.
I wrapped her head in a scarf.
"How did you know how to do that?" my mom asked.
"I watched YouTube videos. I've been practicing," I said. We both laughed.
The reality of it all hit my brother in that moment.
"That's when I lost it. I could not stand the thought of losing my mother or having my little sister grow up without our mother. I immediately walked out," he recalled. "I was mad, scared, frustrated, and overwhelmed [about] what was going on with my mom."
Our dad followed him outside, gave him a big hug and reminded him to stay positive.
It took time, but my brother eventually came out of denial. He came around and is much more connected with us all.
"I know I didn't step up to the plate like I could have," he said recently.
Throughout this emotional roller coaster, was my dad, Ricky. A rock for us all.
He supported us, both financially and emotionally. It's not that he's an emotional type. In fact, he always acted tough. But he is also very loving. 
He always puts his family first. If my dad was ever sick, he never showed it. He never complained about anything.
And the love my dad has for my mom, it is a love like no other that I have seen, even in the movies.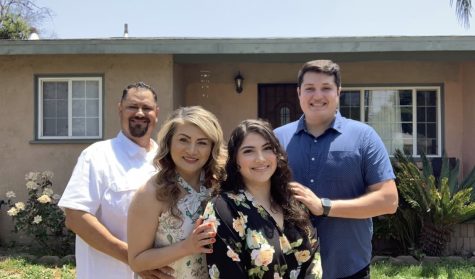 They have been married now for about 25 years. My parents remind me of the saying, "through sickness and health" because they've loved each other through it all. 
"It was scary and it's still scary. I pray everyday," my dad said recently. "But I learned a lot of things. I learned to be patient, to be closer to my family, be more understanding to my wife and kids, and always be positive and remember things happen for a reason." 
"Looking for the positives in my situation and not at the negatives — it is what kept me going," said my mom.
She always puts on her make up and does her hair. She gets ready for work and is always grateful to see another day. She knew she had a lot of life left in her and wanted to fight the cancer. Whenever a negative thought would cross her mind, she always relied on faith and us, her family, to get through it. 
My mom overcame her stage two breast cancer in 2015 and was in remission for about a year. 
***
Cancer is a tricky thing. It can react differently from person to person.
For some, when they hit the remission stage, that's it for them. They're cancer free. For others, it can come back. 
In June 2016, Dr. Attai diagnosed my mom with stage 4 breast cancer.
My mom still has cancer cells in her body and will take chemo in the form of a pill for the rest of her life.
My mom constantly deals with numbness in her hands and feet. 
She experiences insomnia all the time. 
The joints in her body always seem to ache.
She gets tired quickly from the medication and sometimes forgets simple things like what time I go into work or which days I have school. She calls it "chemo brain."
But even with all these side effects, she remembers to take it one day at a time.  
I am sharing my story not for sympathy, but because everyone should know that cancer can be overcome. Always remember that there is hope. 
Having a mother who has had an ongoing battle with cancer does not define me as a person, but it has shaped me into the strong woman I am today.
We're still learning and we're still fighting as a family everyday. I'm just happy and grateful for every morning that I hear the sound of my mom's voice: "Wake up, mija."
Community News reporters are enrolled in JOUR 3910 – University Times. They produce stories about under-covered neighborhoods and small cities on the Eastside and South Los Angeles. Please email feedback, corrections and story tips to [email protected]