Maywood councilman facing corruption lawsuit encourages residents to hold officials accountable
Councilman calls the allegations "baseless"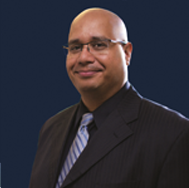 Krysta Pae, Community News Reporter
December 29, 2020
Eddie De La Riva — who is facing a lawsuit alleging him, the city and two others of corruption — stepped down from his position as Maywood's mayor as part of the council's annual reorganization.
At Maywood's city council meeting Dec. 9, 2020 via Zoom, De La Riva encouraged residents to hold elected officials accountable: "After all, it is you, the people of Maywood who are our bosses. Thank you so much… this isn't a goodbye."
A lawsuit was filed against De La Riva on Oct. 23, 2020 for alleged extortion and corruption against a cannabis business seeking to open a lab in Maywood. 
In the suit, Jose Mendoza, the owner of LA Labs and the plaintiff in the lawsuit, claimed that Maywood Planning Commission Chair Carmen Perez and Vice Chair Reyna Mendez lied about the denial of the project from local businesses. Mendoza also alleges that the Maywood commission misinformed local business that the project would open a cannabis dispensary as opposed to a lab. 
Soon after, Mendoza alleges, De La Riva demanded $350,000 in order to move on with the project.
In an email, De La Riva referred to a statement he released during the Oct. 28 city council meeting regarding the incident: "This complaint is baseless and is a thinly veiled attempt to discredit the city by conjuring up allegations about tales of conspiracy. Any person who scours the complaint will question the veracity of the claims. The city intends to vigorously defend itself against these claims as the city has made tremendous strides in the last couple of years to overcome its past."
Mendez and Perez could not be reached despite emails. The city of Maywood has not posted more information about the issue on its website.
At the December meeting, the torch was handed to the new mayor — city councilman and former Mayor Pro Tem Ricardo Lara — who posted on Instagram, "I will always keep my moral compass on and have the residents in mind. Thank you for your trust and support."
A hearing for De La Riva's lawsuit is scheduled for February 2021.
Updated Dec. 30 to clarify that De La Riva stepped down as part of the council's annual reorganization.
Community News reporters are enrolled in JOUR 3910 – University Times. They produce stories about under-covered neighborhoods and small cities on the Eastside and South Los Angeles. Please email feedback, corrections and story tips to [email protected]
About the Writer
Krysta Pae, Reporter
Krysta Pae is a Journalism major hoping to use her experience as a reporter at the University Times to pursue a career in entertainment or social media...