Rapper's family mourns his death
The family of local rapper Zerail Dijon Rivera, who went by the name "Indian Red Boy," is desperately looking for answers after he was gunned down in Hawthorne last year.
In an interview with UT Community News, his aunt, said Rivera grew up in Long Beach, played basketball at Jordan High School and his passions included music, video games, collecting shoes and "hot sauce on everything."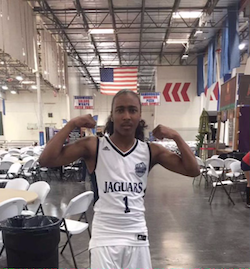 He was shot in July while in his car talking to a friend on Instagram Live but the shooter could not be seen in the video.
Rivera, who was 21, was remembered as a fun-loving kid who loved to crack jokes.
"He just loved to make people laugh. Everywhere he went he made people laugh," said Jasmine Rivera, his aunt. "He was so outgoing and loved kids…He loved basketball and he liked to do backflips."
His career started after he simply wanted to be heard while hanging in a local music studio with friends and felt he could rap as well. 
"He just went into the studio, hoping someone would hear him out," Jasmine Rivera said. "And one day, they did and let him record."
Just as it seemed he could make a career of music, his mother, Shawana Rivera, died.
He had to help his four younger brothers a lot more, which led to him growing a lot and becoming a great mentor, said Jasmine Rivera. But his mom was his best friend, so the loss was life-changing.
"He would always want to be with his mama," Rivera said. "It left a hole in him. You can tell he wasn't the same. He came back to his family, us, more because that's who" his mother was close to.
But he also took comfort in the streets.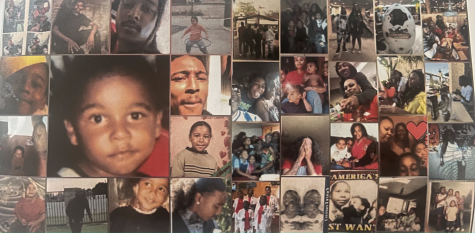 "After that, he started writing not as much because he loved the streets," Jasmine Rivera said. "Out there, he found what he was looking for: A family."
Ironically, that is also what may have led to his death.
He was seen interacting live on Instagram with a friend. He was laughing, smiling and having a good time.
Suddenly, as he sat in a car outside an apartment building while on Instagram Live, Rivera looked frightened, saying, "What the f—?" before multiple shots are fired and glass from car windows is seen flying through the car.
Many viewers were shocked and horrified to see he was fatally shot multiple times.
The video ends with the phone flying out of his hand as more shots are fired. The tragic scene left many online shaken and wondering why it happened.
His family holds onto memories of him at church, which he seemed to enjoy, and helping elderly folks by working improving their yards or unpacking groceries.
The Hawthorne Police Department referred to a press release online about the incident and asked that anyone with information contact them at 310-349-2727.