How to stop street harassment when you see it
Eagle Rock neighborhood council workshop draws more than 100 people
When was the last time you saw an altercation or harassment out in public? Did you help or avoid getting involved: After all, who wants to be a bully's new target?
Most people don't intervene because they don't want to make the situation worse or simply because they don't know what to do.
That's why the Eagle Rock Neighborhood Council held an interactive virtual event a few weeks ago to help combat public bullying. The workshop, "Stand-up to Street Harassment," was facilitated by Hollaback, a non-profit group in New York that aims to end harassment by transforming the cultures that perpetuate hate.
More than 100 residents of Eagle Rock and others attended, as did neighborhood organizers such as the social justice director of the Eagle Rock Neighborhood Council and Eagle Rock High School Principal Mylene Keipp.
Nearly 80% of attendees polled reported that they think it's helpful when people intervene. But Erika Dautruche, the workshop facilitator from Hollaback, said in reality, only one-quarter of victims report someone helped.
"So that is what we're here to do today…to close that gap," Dautruche said.
Starting in 2005, Hollaback initially set out to end gender-based harassment in public spaces, better referred to as street harassment. In 2015, its mission expanded to include spaces such as the workplace, the web, public transit, and even polling booths. 
And instead of focusing on just gender discrimination, the group started including folks who were being treated as "less than" just for being who they are.
"Virtual Sessions give folks the comfort and safety of joining from their own spaces. In my opinion, this gives everyone the chance to feel like they are in a judge-free space to interact and absorb the training context," said Trish Morel, a training assistant at the seminar in Eagle Rock.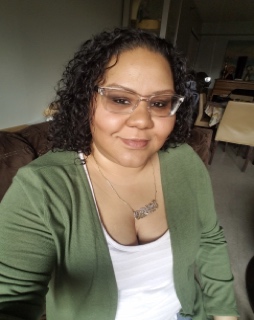 Morel, the daughter of immigrants from the Dominican Republic, said the work is personal.
"I remember one morning — I must have been 6 or so — I heard screaming and commotion between a man and a woman on the way to the sitter. I could feel my mother tense up as she clenched our hands and told us to hurry up: '¡Apurate!'" Even at a young age, I knew something was wrong," she said.
Morel said getting involved, remedying, or intervening was not an option for her mom because she was the only breadwinner in the family and always put her daughter's safety first: "Not to mention that the unspoken law of the time was, 'No te meta,' which loosely translates to, 'Mind your business. Don't get involved.'" 
Morel added that she wants to work to ensure no 6-year-old has to witness a traumatizing event like that.
The event showcased real-world situations affecting areas such as a victim's psychological and mental health or social and financial position — and five intervention techniques to solve them, also called Hollabacks 5D's. They are:
Direct: Address the harasser directly and tell them their actions are not okay. An intervener should do this if they will not be endangering the safety of themselves and those around them.
Delegate: Try to get help from someone else nearby such as another bystander or person who may have authority such as a bus driver or officer. 
Document: It may be helpful to have a video for the victim. Always check local laws about recording before doing so.
Delay: Show support after an altercation, asking the victim if they are okay.
Distract: Rather than engaging with the harasser, this technique allows the bystander to take an indirect approach to de-escalate a situation. This could mean starting a conversation with the person being harassed or drawing the attention away from them. 
The last technique can be effective for less experienced interveners, Dautruche advised, and the goal is to derail the incident by interrupting it.
Always assess the situation to determine what will cause the least amount of harm to the victim and yourself.
More information and resources are available at iHollaback.org and the Eagle Rock Neighborhood council's site, ernc.la.