Christmastime is tamale season but a strange one this year
A personal essay about tamales and a family tradition I'll miss during the pandemic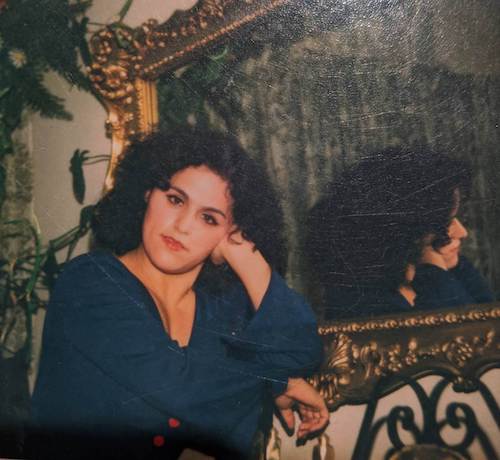 Every year, my family crowds around the kitchen island creating a big mess and getting masa stuck underneath our fingernails and I get the chance to ask my aunt questions about my roots.
My family's tamale train typically consists of myself, my aunt, Letty, my cousin, Bianca, and sometimes, her brother, David, and their abuelita. It's always been a time I hold near and dear to my heart because not only am I able to spend time with my family, but I'm also given the opportunity to dive deeper into my family story.
In the predominantly Mexican Boyle Heights community, tamales are more than just breakfast, lunch, dinner and desert during the winter holidays; tamale season, which occurs around Christmas time, is a moment for many families to work together to make enough tamales to feed the family for days.
As the years pass, I find myself getting more curious about the stories my aunt shares with my cousins and me. I like to ask questions about Mexico and what my mom was like when she was younger and to hear about family members who passed before I met them. These questions lead me to figure out how I came to be and who I am.
One such story is about my grandma, who felt unwell for sometime right before getting ready to move back to Mexico from the United States. She went to numerous doctors and the tests all came back inconclusive. 
It wasn't until a random woman came across my grandmother and immediately knew she was feeling sick. The woman asked her if she was going to travel. Shocked, my grandmother asked how this woman knew that. 
It was then that the woman told my mother someone from where she was traveling to did not want her to go there, and so she did "brujeria," or witchcraft, on her to cause her to get sick and keep her from moving to Mexico.
That blew my mind.
Another story I heard about my grandma was that back in her youth, a couple of men would run outside around the time she was walking home because they wanted to bask in the beauty of her burgundy hair and the long dresses she would wear. 
I devour these stories even more than I do the tamales that are made in the process.
Latinx families like mine in communities around California and the country aren't the only ones with the time-honored tradition of bonding over tamales, according to the Southern Foodways Alliance website.
It is believed that in the early 1900s, migrant laborers from Mexico traveled to Mississippi, where they took their tamale recipe and shared it with the African American community and now, tamales are a staple in Mississippi enjoyed by all races year-round. 
As the temperatures slip into sweater weather here in Boyle Heights, I know many of us will long to make tamales with our families.
But taking a break from tradition to be safe under COVID-19 guidelines will probably be good for our waistlines and will make us appreciate being able to do it again next year even more.
Community News reporters are enrolled in JOUR 3910 – University Times. They produce stories about under-covered neighborhoods and small cities on the Eastside and South Los Angeles. Please email feedback, corrections and story tips to [email protected]
About the Writer
Meghan Bravo, Copy Editor
Meghan Bravo is a senior Journalism Major. She worked as a reporter her first semester at the University Times and is now working as the Copy Editor for...