The Happiest Streaming on Earth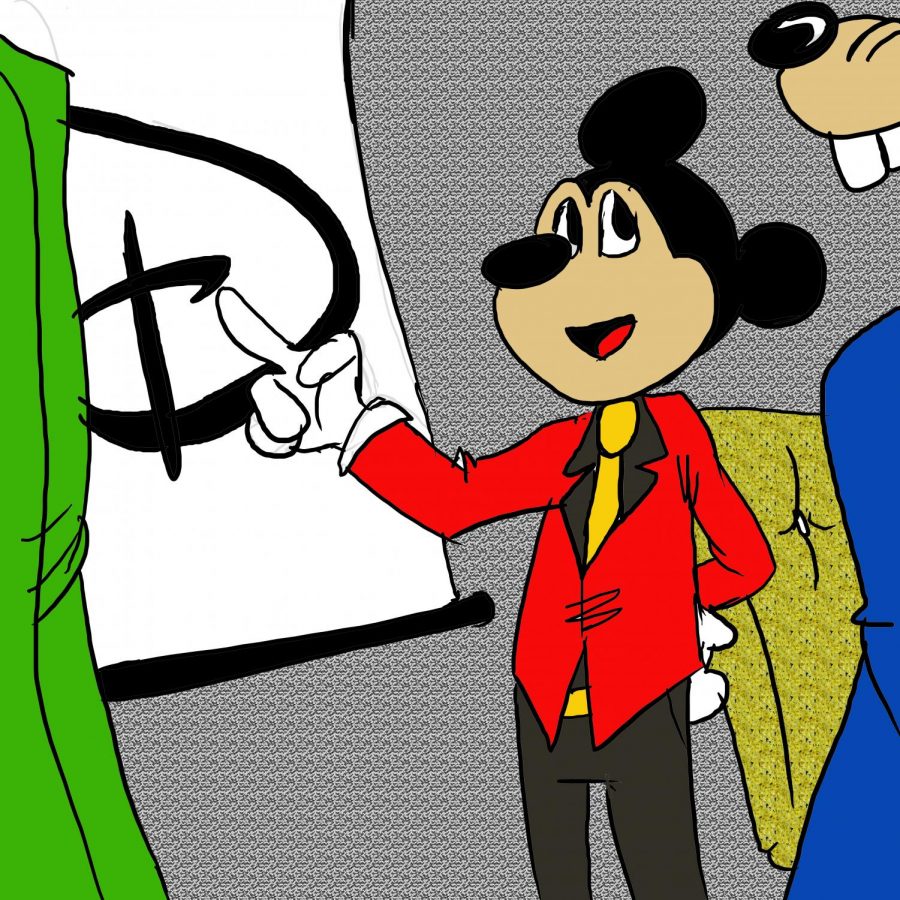 In recent years, streaming services such as Netflix, Hulu, Sling, Amazon Prime, HBO, and ESPN have brought convenience to watching movies and series.
Online streaming is ideal for anyone with limited time or those without access to a TV. It allows you to stream and control what you watch, whenever and wherever you want.
"It's much easier to watch, and is so convenient," said fourth-year Cal State LA student, Daria Hoffmann. "There aren't any commercials, you can binge all your favorite shows, and it is way cheaper than buying a cable plan."
Fifteen students were surveyed on campus and 13 of them own one, if not multiple, streaming services—the most popular being Netflix.
The American Customer Satisfaction Index (ACSI) recently reported that the number of users purchasing streaming services are rising, while cable companies seem to remain the same.
In an effort to keep up with today's streaming hype, Disney plans to launch a Disney exclusive service in late 2019 aptly titled "Disney+".
Disney+ will have a monthly service fee, similar to other streaming companies, and will feature all Disney-owned content. This means that Netflix will no longer carry popular franchises like Lucasfilm (Star Wars), Marvel and all Disney-owned films.
Netflix recently raised their prices for the fourth time on Jan. 15. The monthly cost was immediately increased from 13 to 18 percent—the largest jump since launching 12 years ago. This is due to their increasing debt from creating Netflix original shows and films. Even with higher prices and a large portion of their content soon to be cut, Netflix is still surging, with over 58 million subscribers as of Sept. 2018.
"I'm not gonna be buying a Disney+ account," said first-year student Daniela Flores. "But Netflix will be losing a lot of their shows and movies because Disney really owns everything now; some families might end up dropping Netflix."
Although Disney has not released a price point yet, consumers are certain that it will be "typical Disney prices" and are questioning whether it will be worth it.
Each of the 15 students interviewed told the University Times that they would not be subscribing to Disney+.
Students were aware that Disney owns top companies like Marvel, Star Wars, Pixar and ABC; however, some students were unaware that Disney will soon own Twenty-First Century Fox and Hulu later this year.
Disney is not the only media company to be revamping their online streaming; NBCUniversal, WarnerMedia, Apple, CBS and DC Entertainment are all building their own streaming services, and they will likely arrive with their own monthly fees.
Even with various streaming services bringing in more revenue than the average cable company, there is no hard evidence that indicates that cable TV will be gone anytime soon.
As technology continues to advance, consumers will be left to decide what is worth their time and money.