School, work, babysitting, COVID-19: How I learned my limits
A personal essay on conquering the toughest months of my life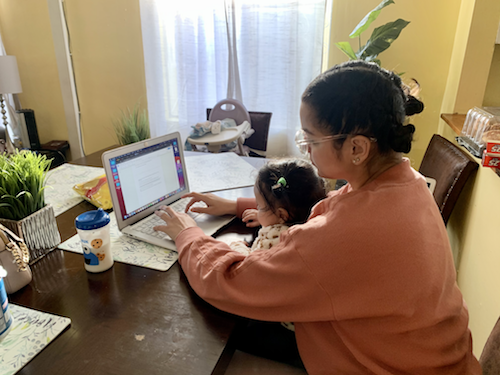 The past several months have been the most challenging of my entire life, by far.
They have been the most rewarding for my work and school career, yet the worst for my mental well-being. The COVID-19 pandemic, ironically, made my days busier rather than slower. 
I am currently a fourth-year journalism major at Cal State LA and expect to graduate in spring. 
I had lost all hope for ever making it in the journalism industry after I received dozens of internship rejections. Out of over 20 applications and resumes I had submitted, only one company offered me an unpaid internship during the summer of 2020. 
Entertainment Scoop, an entertainment and celebrity news outlet, wanted to take me on as a social media and writing intern. I knew it would give me much needed experience in my field, so I happily accepted.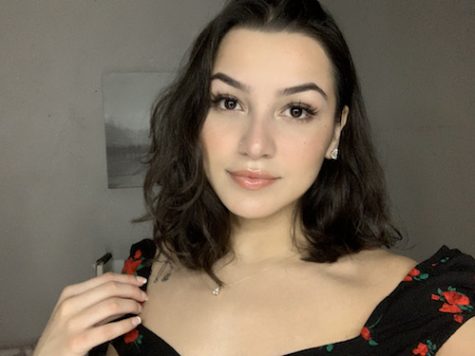 I also enrolled in two summer courses and was told by my counselor that I would also need to take six classes each semester during the school year if I wanted to be done by spring. 
So I took the plunge.
I submitted my graduation application for spring 2021 and as my internship was wrapping up, the company offered me a full-time job as a social media editor.
I was thrilled.
"What a great opportunity," I remember thinking. "I'll be going to school and working from home."
What could possibly go wrong?" 
Everything was falling into place, until it started falling apart.
The reality of working 40 hours a week and taking six university courses took a toll.
Zoom lectures. Zoom work meetings. Work. Homework. Helping out around the house. Every day seemed harder than the last. It felt as if I never got a break.
Journalism is a 24/7 business and so, I was working every day — even weekends — to get as much content out as possible for the growth of the company, all by myself. That meant 10 social media posts minimum per day, every day.
Taking six courses is like having a second full-time job, except with more essays and projects involved. I was doing homework almost every single day and staying up late just to meet deadlines.
On top of that, my dad and I had to babysit my god daughter, Olivia, while my older sister, Karen Romero, was at work. She is a preschool teacher who currently works with students face-to-face at a private school daycare. 
Keeping an eye on a 1-year-old who just learned to walk is not an easy task. It became difficult for me to help take care of her throughout the day while also being attentive to work, Zoom lectures or homework. 
And the stress of COVID-19 didn't help. LA County's Public Health department reports that there have been over 451,756 total COVID-19 cases, 9,243 new cases reported as of Dec. 8, and 8,075 total deaths in LA County alone. 
I was mentally drained and honestly, scared for my well-being and that of my family's.
The upside has been that I got to do all of my work, homework and see my goddaughter everyday from the comfort of my own home, without risking my health or life at an office or at school like so many others must do. 
My dad has been understanding, taking care of Olivia and trying his best not to disrupt me during my class lectures.
Still, it was a lot. It was in October that I realized I could no longer handle the workload and broke down in front of my older sister, Karen. 
"I can't do this anymore," I said, tearing up. "Should I quit? What do I do?"
I explained everything that was going on in my life, which I had bottled up and kept to myself the last few months. 
"Talk to your bosses," my sister recalled saying. "I am going through a similar situation at work. Everyone just depends on me without thinking about how I feel about it."
She told me if I don't speak up before making a life-changing decision like quitting a stable job in the middle of a pandemic, I'll always wonder about it and perhaps regret it.
"If you'd really rather quit, then do it. You don't need the job right now but I do think you should let your job know how you feel first," she said. 
Suddenly, a weight was lifted off my shoulder. I felt supported and loved.
I was encouraged to do something that had always been a struggle for me: Speak up for myself and ask for help. 
I decided to send my bosses an email expressing how difficult it was for me to juggle both a full-time job and be a full-time student tackling six courses virtually, which is harder than I imagined.
After I sent out the email, my bosses were very understanding and worked on implementing changes within one month. I now had interns working for me and we are currently in the process of hiring a part-time social media editor to relieve some of my day-to-day workload.
The support I felt at home trickled over to my workplace and I feel so thankful for it.
Before I knew it, the semester has almost come to an end and I have only one semester left at Cal State LA.
Little did I know that these past couple of months have helped mold me into a stronger person. I have built up a stronger work-ethic out of necessity. I became aware of my limits. And I learned to speak up for myself, even when it's hard and uncomfortable.
I also realized the importance of simply taking a moment to pause, breathe and relax during these unprecedented times. 
I hope my story is a reminder to:
Speak up. Talk to your support system.
Take time for yourself. Hard work does pay off, but don't overwork yourself. We can't do it all.
Also, rethink taking six university courses at once.
Community News reporters are enrolled in JOUR 3910 – University Times. They produce stories about under-covered neighborhoods and small cities on the Eastside and South Los Angeles. Please email feedback, corrections and story tips to [email protected]