Cal State LA students struggle with music festival cancelations
Coronavirus outbreak forces upcoming music festivals to be canceled or postponed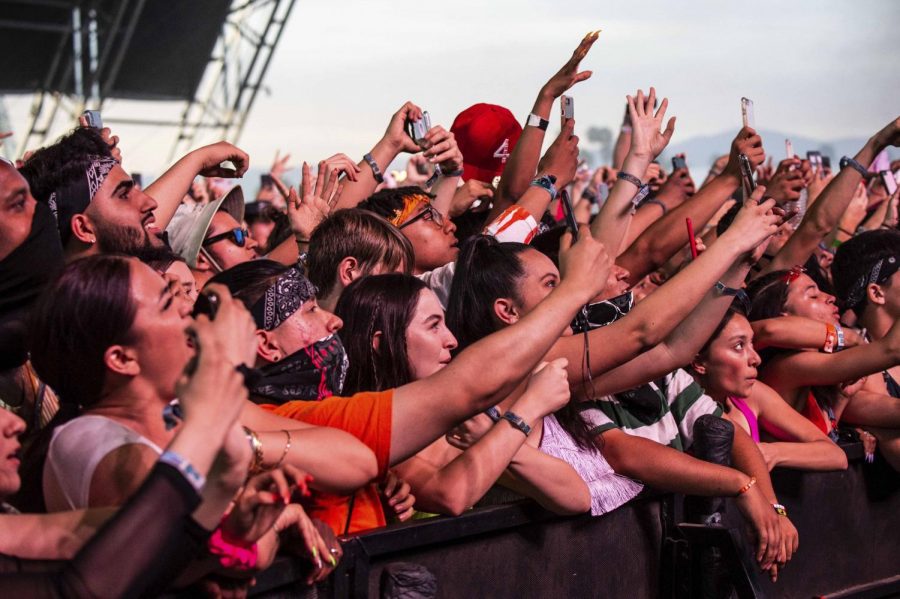 Coronavirus concerns are now affecting Cal State LA students who planned to go to popular music festivals, which are now being canceled or postponed. 
The entertainment company, Goldenvoice announced Coachella, which was originally scheduled to be in April, will now be postponed to Oct. 23 to Oct. 25. With less than two weeks before the event, Pasquale Rotella, the founder of Insomniac, announced through an Instagram post that Beyond Wonderland was going to be postponed from March to June 20 to June 21.
In terms of Electric Daisy Carnival (EDC) in Las Vegas, the event is still planned to go on in May, according to Pasquale.
Celebrating the fact she is going to graduate, Avery Troha, a fourth-year television and film major, had bought tickets to Coachella. She was very disappointed to hear the news as she wanted one last event with friends before graduation.
"I was really sad because it was supposed to be one of the last big things I did before graduation," said Troha.
Although her friends still plan on attending in October, Troha explained the problem was more than Coachella being postponed.
"It's really sad because I wish there was more notice than just a month because we had already booked our place to stay, got the time off of work and paid for everything," said Troha. "Now we're going to have to worry about rescheduling [and] getting different days off of work."
Cristian Riesgo, a fourth-year television and film major, had also bought tickets to Coachella. Riesgo said postponing was "better for everyone" because of the coronavirus outbreak, but he had no idea what he would do with the Airbnb he had booked.
Riesgo was also worried to see if his job will allow him to attend the festival in October. He said, "It was a hassle to get those days off," and is now worried about whether he will be able to receive the future dates off.
Debating whether to go in October for the new postponed date for Coachella, Celeste Arevalo, a third-year communicative disorder major, said she isn't sure she'll be able to go.
"I had already planned on going in April and I got the time off of work that I needed so now, it's like, I'm probably not even going to go because I don't want to request more days off in October," said Arevalo.
Arevalo also purchased tickets for EDC and is hoping it isn't canceled because she already booked her hotel: "I know that they announced that it's still going to go on, but we don't know how this is going to play out… I know that they refunded tickets [for Beyond Wonderland], but I've already made accommodations to go out there."
Amid the outbreak, Arevalo agreed with postponing the event to prevent the further spread of the virus.
"At the end of the day, there are people who don't wash their hands and who don't take the extra step to protect themselves," Arevalo said.
Aside from the worries of EDC being canceled, Arevalo also mentioned many of her friends had bought tickets to Beyond. She said they still plan on attending during the new dates, but has been difficult for them because the hotels they got are non-refundable.
Ultra, in Miami, Florida, another festival affected by the Coronavirus, isn't issuing refunds after its cancelation. Instead, the festival promised all 2020 tickets would be accepted for its 2021 or 2022 scheduled festivals. Ticket holders only have until Apr. 9 to choose a new year to go.
The event is also offering 2020 ticket holders a "benefit" package which includes attendance to a main stage DJ set before gates open if they attend in 2021, one free ticket to any non-Miami Ultra Worldwide or Resistance events in 2021 or 2022, a discount code for 50 percent off official merchandise on an order of $250 or more and other forms of compensation.
Arevalo explained her friends were still planning to use their flights for Miami Music Week, but it was canceled as well.
"Now they're just stuck with a flight to go to Miami and to do nothing," said Arevalo.
Music festivals like BottleRock Napa Valley in May and HARD Summer and Baja Beach Fest in August are still set for its respective dates as attendees of those events have nothing to worry about for now.
About the Writer
Tahiti Salinas, Managing Editor
Tahiti Salinas is the managing editor of the University Times. She is majoring in broadcast journalism in hopes of using her journalism experience to work...