Incoming freshmen are making connections through a screen
Mia Alva, Social Media editor
May 14, 2021
Before Fall 2021 comes into play, incoming freshmen are already finding new ways to connect with their future classmates through apps like Instagram, Discord, and Snapchat.
It all started in December 2020 when Riley Greenberg, an incoming chemistry major found herself searching for a Facebook or Instagram page where she could connect with incoming freshmen. By March, she still couldn't find anything and decided to create the Cal State LA class of 2025 Instagram page, which now features over 200 incoming freshmen.
Greenberg described herself as an introvert and said she thought that making this Instagram page would help her and others make friends before starting college. "Leadership like this is very new to me," added Greenberg.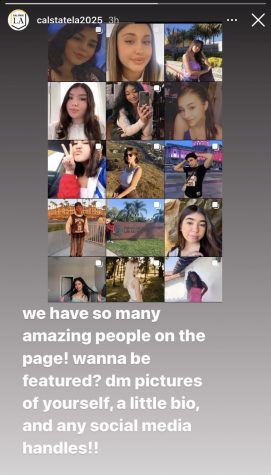 In the beginning, only four people were featured on the page through pictures and a short bio introducing themselves. But, as time went on the page started growing and Greenberg said she was receiving at least two messages a day from students wanting to be featured on the page.
"It has given me the opportunity to meet new people while still being on the other side of America," said Greenberg, who currently lives in New Jersey.
Greenberg and another student, Angel Navarrete, also took the time to create group chats on various platforms. Navarrete, a future business major, said he thought Discord would be useful because it "provided different text channels and voice channels instead of having everything lost in a single chat."
Navarrete organized channels on Discord, which are used to separate chats for different topics. He included channels for general chats, questions, important announcements, self-introductions and more for different majors. Navarrete said he thought this would help since every major could have their own text, help and voice channel.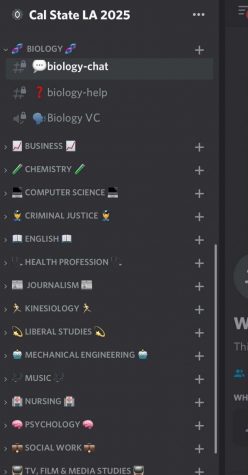 Navarrete added that the Discord and Instagram page has been "positive" and "helpful."
He also said that some incoming students have already found who they want to be roommates with.
"It's nice to already know people going into your first day, it doesn't seem as intimidating or scary as it would be going in blindly," said Navarrete.
The creation of these social media pages has helped Greenberg, the chemistry major, be less nervous about starting college. She said she was even able to see the campus through tour videos that other students shared. Greenberg added that the Discord group chat is very popular because of how organized it is and since it can hold more users compared to other apps they use.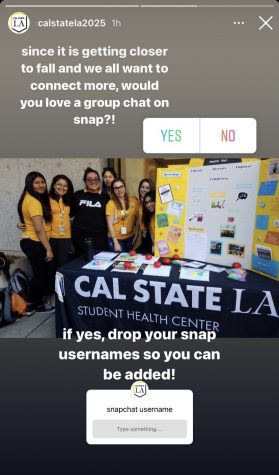 Incoming mechanical engineering major Diego Martinez found Discord to be helpful and a great opportunity to meet new people.
Martinez said he is shy in person but extroverted online so he probably wouldn't have spoken to as many people during Freshmen orientation as he does now in Discord. He added that he found the Discord announcement channel helpful since the admin gives everyone updates about the school and things that might be going on in the future.
He added that he looks forward to joining clubs and meeting the people he has talked to: "I really hope to be on campus. I really would like the 'college experience' that everyone talks about."
Tyler Smith, a future electrical engineering major, initially didn't think much of the Instagram page until he saw "relationships form" through Discord.
"I've seen people talk about their personal lives and have others give them advice or be there for them. I have also seen how welcoming they are to new people joining and how they are interested in them," said Smith.
While on one of the voice channels, Smith said he was surprised to find everyone being very friendly and even knowing each others' names. Since Smith lives in Illinois, he said he knows that Los Angeles will be a big change for him but the Discord created by Navarrete, the business major, has him looking forward to trying out new things and making more friends.