Maywood corruption scandal leaves residents feeling angry and 'powerless'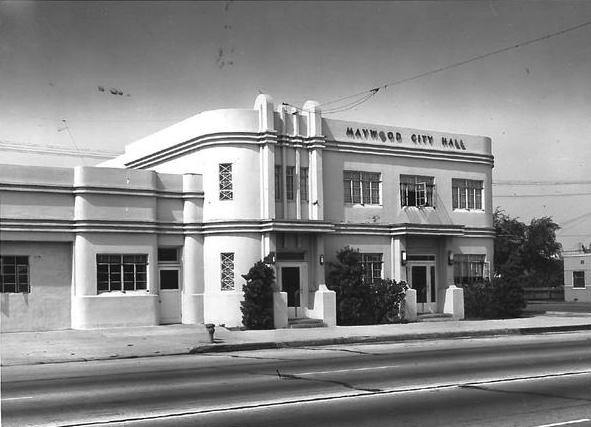 A political scandal that resulted in former Maywood Mayor Ramon Medina and 10 others being charged last month with 34 counts of criminal corruption has rattled city residents.
"The corruption scandals that have rocked..Southeast LA have affected us immensely…Most residents have felt somewhat powerless to affect local politics with immediate change and it's definitely discouraging," said Christian Lainez, who lives in Maywood. "Many residents want justice and equality to improve their community [and] for the younger generation to have proper education, affordable rent along with other resources."
He added that political corruption can be a form of racism and exploitation "since many minorities are affected."
Former Maywood Mayor Ramon Medina and 10 others, including two former city employees, are charged with 34-counts of criminal corruption. The charges include soliciting and receiving bribes, misappropriation of public funds, and embezzlement, according to a Feb. 4 statement from the Los Angeles County District Attorney's office.
Council member Eddie De La Riva said the news has been difficult for city leaders and residents. "Watching this sad and dark chapter in our city come to an end with allegations against Mr. Medina and 10 others is a welcome finish," he said in a phone interview.
De La Riva also shared a statement in which he said that a lawsuit filed against him was allegedly in retaliation for his role in helping expose information: "I worked with our Maywood residents to expose the corruption and, as a result, was the target for constant, baseless attacks and even a fraudulent recall attempt…and most recently, a groundless and unfounded lawsuit."
Stephen Michael said the kind of corruption uncovered in Maywood happens at all levels of government in legal and illegal ways and it leads to an inherent distrust in government, which hurts democracy.
"As a society, it's become a norm for lawmakers to accept money from big-money donors in exchange for political favors at the federal, state, and city level. We need to get the money out of politics. Money changes everything. People get greedy and forget that they were elected to serve their constituents instead they serve themselves," Michael said, adding that he's surprised  Media had "the nerve" to run again for council last year while he was being investigated.
Medina is accused of trying to get money from several of his co-defendants who were trying to do business and gain favor with Medina and the city, according to the D.A.'s statement.
"Medina, along with former City Manager Reuben Martinez and Building and Planning Director David Mango, are accused of trying several times to sell three redevelopment properties for less than half their fair market value. Although the properties were supposed to be developed for much-needed affordable housing, the trio sought a buyer who would build a 24/7 charitable bingo hall," according to the statement.
A representative in Medina's office declined to comment. Attorneys for Martinez and Mango could not be reached for comment, despite phone calls and emails.
Community News produces stories about under-covered neighborhoods and small cities on the Eastside and South Los Angeles. Please email feedback, corrections and story tips to [email protected]