A High-Speed Freeway Car Crash Kills Four Men: One Cal State LA Alumni
Cal State LA graduate, along with his friends, were killed in a speeding accident on the 710 Freeway after last week's graduation ceremony.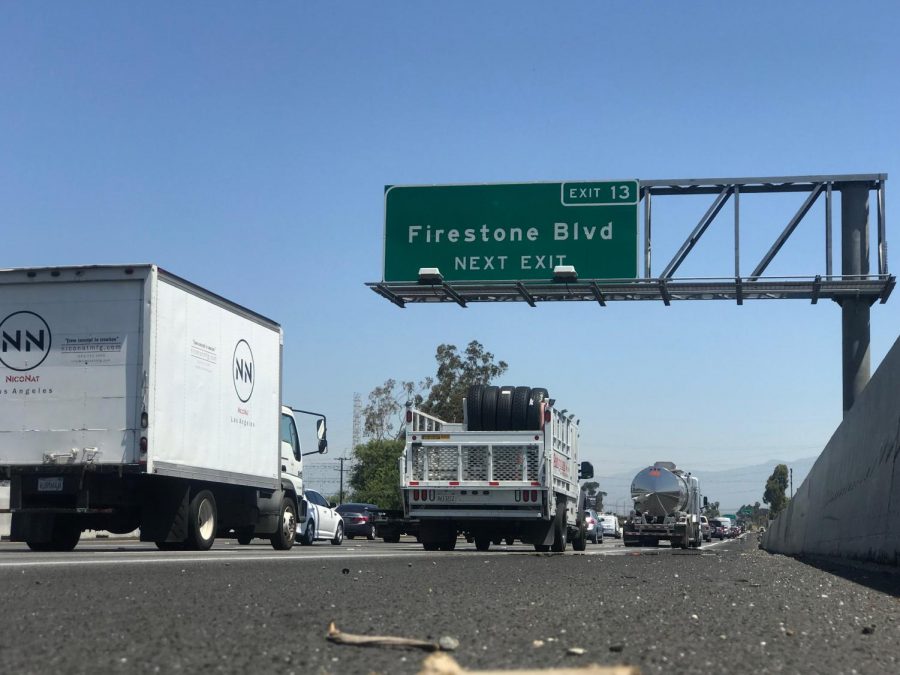 On the morning of May 22, four men, including Cal State LA graduate Hussein Ali Saleh, and Hussein Yasser Saab, Hussein Moussa Ayoub, and Hussein Ahmad Ghasham, lost control and crashed into a pole near the Firestone Boulevard exit at approximately 3:15 a.m., authorities said.
The 2014 BMW was headed northbound on the 710 freeway when several witnesses told police that they had been street racing, some believed over 100 mph. While the California Highway Patrol can neither confirm or deny if the crash was due to the speed that the vehicle was going, CHP Sgt. Jason Lopez said long tracks of skid marks were visible during the press conference.
"We have a lot of leads to go off of to see if there was indeed some racing prior to the collision, right now that's all speculative," Lopez said at the scene.
Hussein Saleh graduated last Tuesday with a Bachelor of Science in Biochemistry.
"He was a humble and noble guy, family oriented," said Sally Acosta, a Cal State LA student and long time friend of Saleh.
"He always tried to lend a hand when he could and he decided to quit his job to focus on school and do right by his family," Acosta added.
Police have yet to confirm who was driving the vehicle, however all four students were Bell residents and they were all under the age of 25.
"Always be careful, driving isn't a game," said recent Cal State LA graduate Mariana Lopez.
"If you have passengers you're always risking their lives, think about them. Hopefully this is a lesson to others to be careful. Rest in peace."
All four students will be buried in their parents' hometown in Lebanon, according to their families. Two passengers involved in the accident were reported to have been cousins and the other two were family friends.
Alcohol is not determined to be a factor in this high-speed crash, although autopsy results are still pending.
Correction June 17, 2019 @ 3:14 p.m.:
Hussein Ali Saleh was the only newly graduated Cal State LA student who was involved in the crash on May 22, 2019.