Concha With a Cop?
Campus police attempt to break conchas with students receives mixed reviews.
Danny Robles
October 23, 2018
Hang on for a minute...we're trying to find some more stories you might like.
On Tues., Oct. 16, The Cal State L.A. Department of Public Safety arrived to the University-Student Union plaza in police cruisers at around 8:40 a.m. with warm coffee and conchas. In an effort to break bread with the Cal State L.A. community, campus police greeted students and passersby with a smile followed by a cordial invite to have a pastry and an open conversation under the canopy.
Cal State L.A.'s first, "Concha With a Cop" was a collaborative event that was organized between Cpl. Frank Hernandez, Officer Austin Price, Lt. Larry Bohannon, and Chief of Police, Rick Wall. Officer Price, Cpl. Hernandez and Lt. Bohannon wore their uniforms customized with distinctive pink patches in support of breast cancer awareness month as they stood by tables displaying a variety of brochures with information on active shooter survival, operation identification, and information about public transportation.
"We're here to talk to the community, break down barriers and open the lines of communication, that's why we're here. We're here for the public and for the community…and to try to give a resolution to some of those complaints from the community", said Cpl. Hernandez.
Several undergraduate students posed for pictures with the Officers, while other students such as Exercise Science major, Leslie Tapia, casually approached Officer Price and Cpl. Hernandez for an open and safe discussion that lasted several minutes long.
"I had the conception that Public Safety and Cal State P.D. were completely different, so
he [Cpl. Hernandez] explained that they are both under one department. I like that Public Safety incorporated something fun that makes you feel welcomed. It's not something you kind of feel intimidated and its something nice for the community because it opens the door for you to feel more comfortable talking to them", said Tapia.
It was not long before several protestors gathered outside of the U-SU to rally in favor of undocumented students.
"We're here to protest against Concha With A Cop because we think it's disgusting how they try to recruit our students here especially because this campus mostly has students of color and mostly latinx," said protester, Kevin Flores.
Another individual, who chose not to be identified, declared his reason for protestingagainst police presence on campus.
"Ever since this whole DACA issue has come up and gotten more intense, the university has responded by sending emails in support of the undocumented community, but they have increased their presence. They have the most police presence this year compared to last year and the year before that", he said.
Officer Price, who works as a community housing officer on campus, spoke to the University Times to discuss the purpose of patrolling on campus.
"You'll see us walking around doing foot patrol to walk in and out of campus because this is an open campus to the public and we have had people come onto campus from outside posing a risk for students", said Officer Price.
Officer Price made it clear that campus police are simply present to be highly visible to intruders to maintain the safety of students.
"If they're coming on campus for bad intentions we want them to know that the police are here", he said. . we do it randomly at various times, we'll get out of our cars and get on foot.
The Department of Public Safety will continue to serve Cal State L.A. for the safety of its student body. Students can request to speak with an officer or a member of the Department of Public Safety by calling the public safety line at (323) 343-3700.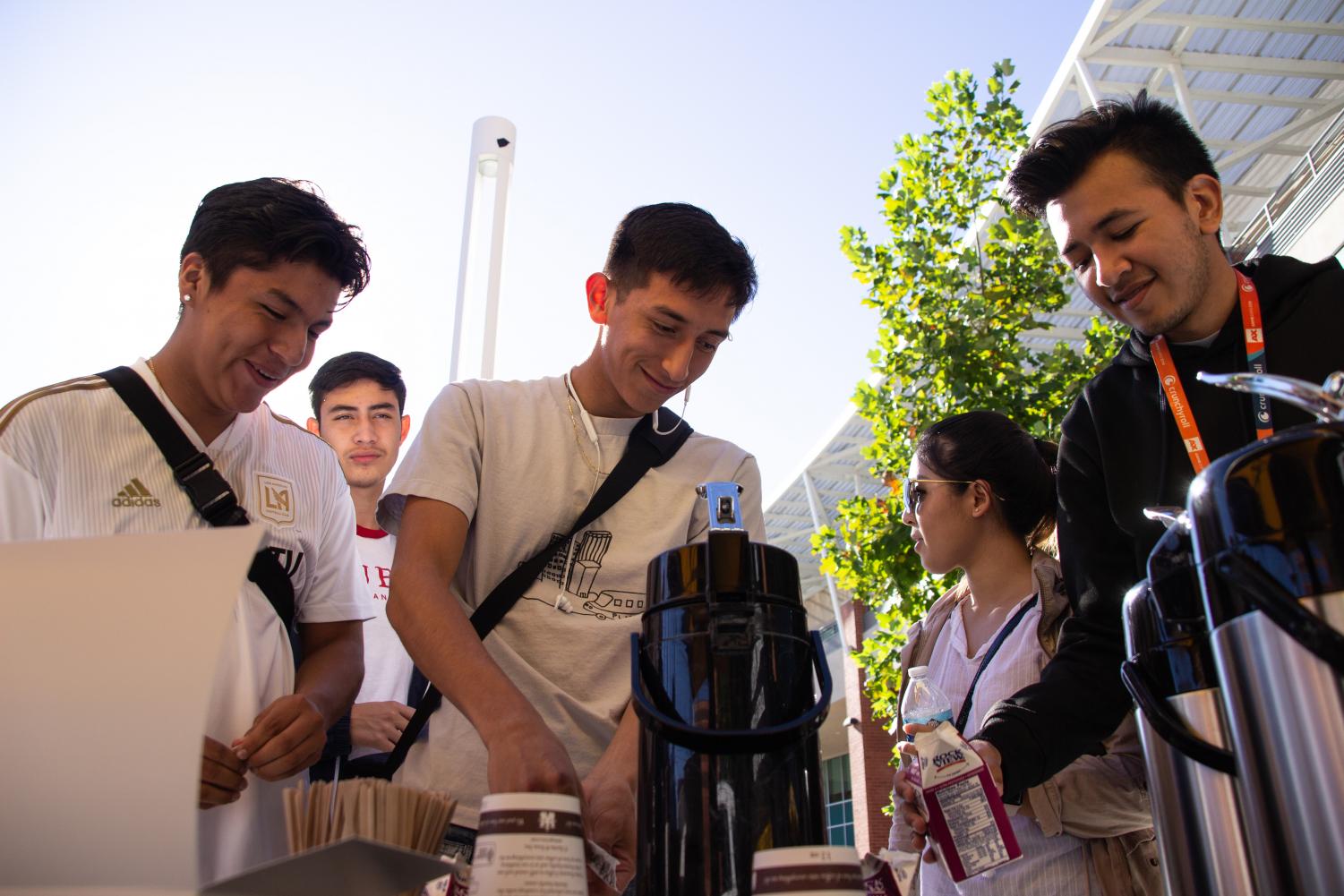 Marisa Vasquez
About the Contributors
Marisa Vasquez, Editor-in-Chief
Marisa Vasquez formerly worked as Editor-in-Chief at the Corsair Newspaper at Santa Monica College where she studied her way out of the community college...