First Time Voter Dilemma
As midterms grow near, some students appear hesitant to participate.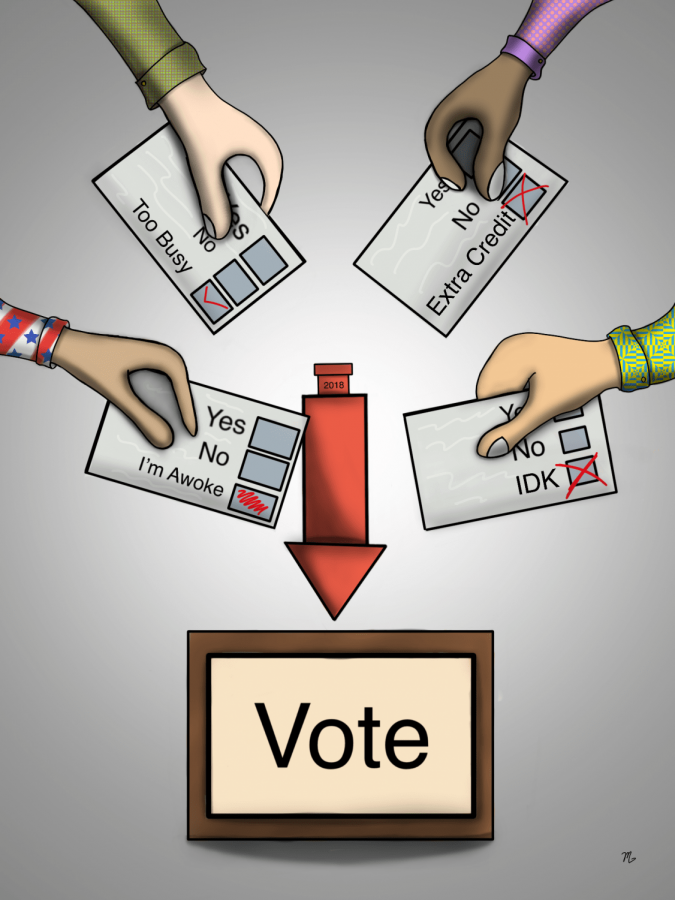 Michael Griego, Multimedia Journalist
October 23, 2018
This coming midterm election ballot is filled with hot button issues, but many first-time voters on campus find themselves voting just to vote, not knowing who or what to vote for.
Though the University has been making efforts to try to get students to become registered voters by offering students countless outlets to sign up, some feel they have neglected to give the first-time voters a more convenient way to learn about the key issues addressed in this year's midterm election.
"I really never dug myself into politics and it's still doesn't interest me, but I figure I should exercise my right to vote… Because there is a lot of people living here that don't get the right to," explains Michael Levitsky, a senior at Cal State LA.
Some professors are issuing an incentive in order to get them to be more civically involved in the community.
"I was encouraged to vote by my professor, who offered us some extra credit to do so," said Isaac Alfaro, a third-year Television, Film and Media major.
A main reason for the lack of knowledge is because many students who are first time voters, have been preoccupied with midterms and class projects, that some are electing to wait till the last minute to get politically inclined.
Alfaro continued, "I just haven't had time [to study the ballot] … Because I had eight midterms."
Even though there are many first-time voters, who are too busy to actually know what is going on in the government, there are some who have been politically inclined since high school, where they have learned the importance of voting and how it makes a difference.
"In my senior year of high school, I joined a program "Youth in Government", and that program opened my eyes to injustice… That goes on in politics, which really angered me… And I wanted to do my part," explains Kasandra Cordova, a Freshman who advocates daily, on the importance of voting.

If you are a first-time voter or just a student who would like to gain more information on this year's midterm elections, be on the lookout for any upcoming events the University might be holding in the days right before election day, Nov. 6, or just visit the University-Student Union Desk, to address any questions you might have regarding where to go for election information.