Golden Eagle Cross Country Teams Take Flight in First Meet of the Season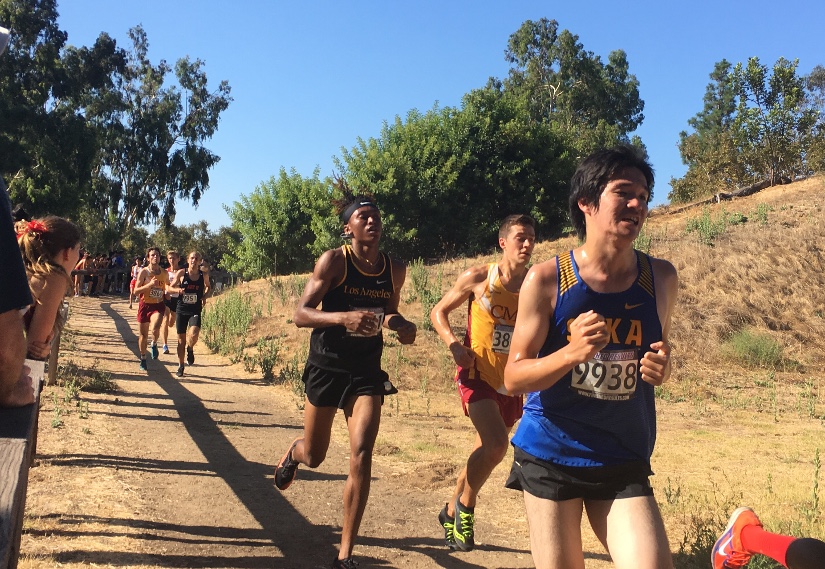 Brehisly Banegas, Contributing Writer
September 10, 2019
Cal State LA runners came out of the annual Biola Invitational at Ted Craig Regional Park focused more on improvement than the results. 
"I definitely think this run is mainly about the self improvement and less about competition … I don't think it matters what place you are in as long as you push yourself to your limits and keep improving with every race," said Serena Duenas, Cal State LA freshman runner. 
Nonetheless, the Cal State LA teams had some tough results, even if improvement is the goal. Cal State LA finished 11th in both the men's 8K and women's 5K, and did not have a runner finish in the top 10 in either race.
This might have been due in part to the Golden Eagle runners' nerves before the race.
"I was really nervous coming in … the first race means so much, and if someone would've told me I would be running in college I would've told them they were out of their minds," said Golden Eagle freshman runner Andres Espinoza. 
Rebecca Ruiz, a team leader, decided to remain positive throughout the nerve-wracking competition. 
"During the race, it is good to be optimistic. This is a very mental sport and keeping that optimistic attitude will help you keep going. I believe optimism is key," said Ruiz. 
Ruiz was one of the standouts for Cal State LA, placing 12th in the women's 5K run. She wanted her team to get off on the right foot at the start of their season, and show the competition what they've got. 
"There are many great teams here today. I believe other teams might have the idea that we are the underdogs here today, but we are definitely here to prove them wrong," she said.
Cal State LA did not back down; they competed, but they recognize there is still room to grow. Part of this includes their preparation for their meets. 
"[The] toughest part of preparation was the transition away from junior college training. My body was used to running four miles, and today was a huge eye opener, ̈ said transfer student Moises Marquez.
Marquez was the highest finisher for the Cal State LA men, finishing 36th in the men's 8K. 
Cal State San Marcos finished first in both the women's 5K and men's 8K. 
Cal State LA's cross country teams will look to continue improving as the season progresses. They will run again at the UC Riverside Invitational on Sept. 14.