Man suspected of several stabbings near campus taken into police custody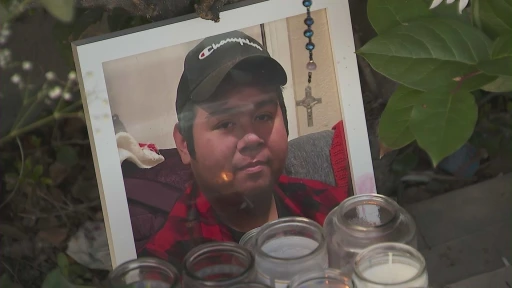 This story has been updated to include a statement from one of Zapata's attorney.
The man suspected of two different stabbings in East Los Angeles that occurred on March 3, including the fatal stabbing of 17-year old high school senior Xavier Chavarin, has surrendered to law enforcement and was taken into police custody after a standoff in Alhambra.
On Wednesday, March. 8, at 8:31 a.m., it was reported that a police helicopter was circling near Cal State LA campus in search of the suspect.
"The Los Angeles police helicopter circling above and near our campus this morning is not related to an incident on campus," according to a Cal State LA Public Safety campus-wide email. "Our public safety officers, Alhambra Police officers, and Los Angeles Police officers are at the entrances of campus to ensure our community's safety."
At 10:31 a.m., a follow up campus-wide email was issued confirming that the suspect had been taken into police custody.
"The suspect was barricaded in an Alhambra residence… the incident did not involve the Cal State LA campus," the follow-up email reads. "The suspect was taken into custody. His name has not been released. There is no ongoing threat to the Cal State LA community."
The standoff was broadcasted live by local news channel KTLA 5 and the live footage of the arrest is available to view on YouTube.
David Anthony Zapata faces one count of murder and attempted murder, according to the Los Angeles County District Attorney's Office website.
According to ABC7, "one of Zapata's attorneys, Joseph A. Markus, told the judge that the defense team was exploring issues of 'competency,' 'mental state' and 'ngi' (referring to not guilty by reason of insanity), and said the lawyers would have a better idea of how to proceed by next month's hearing."
Students like first-year Brittany Larios are relieved to hear the news that the suspect was taken into custody.
"When I first found out about the stabbings, I was scared not just for our school but for the elementary schools and high schools around us," Larios said. "I was worried that he might not only hurt a Cal State LA student, but also the kids at the other schools. I was so relieved when I got the email this morning saying that the suspect was in police custody."
Other students, like first-year Justine Leung, are glad that the suspect was taken into custody but still have concerns about campus safety.
"When I first found out about these incidents, I was scared to come to campus because Cal State LA is an open campus and anyone can come here," Leung said. "I was happy when I heard that they finally took the suspect into custody, but at the same time, I still don't really feel safe on campus after what happened. Our campus is still an open campus and people can still come here and hurt students if they really want to."
Third-year Rachel Han is still in shock and is looking for answers about what happened.
"I was so scared when I found that such violent things happened so close to our campus," Han said. "I'm glad that they have the suspect in custody now but it's so scary that this happened. I just want to know what his motives were. What brings a human to commit such horrific acts of violence against other humans? It's just so sad."