Should paramedics be required to be on-call during breaks?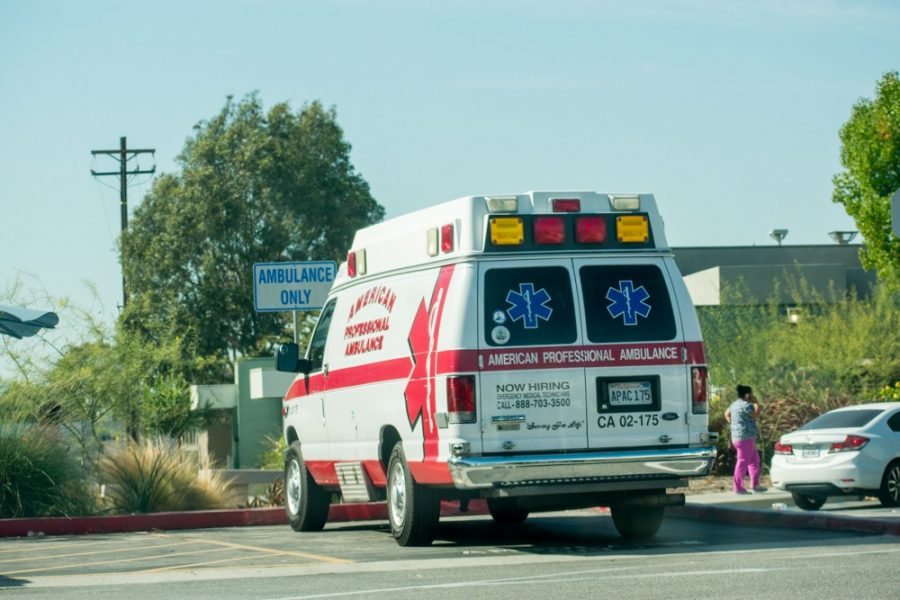 Roman Banuelos, Contributing Writer
October 23, 2018
Los Angeles residents will decide whether or not companies can require emergency ambulance employees to be on-call during their lunch breaks.
Proposition 11, the Emergency Ambulance Employee Safety and Preparedness Act, would allow paramedics who work for private ambulance companies to stay on-call during their rest periods.   According to the ballot measure, California private ambulance companies provide emergency paramedic services for 74 percent of the state.
Edward Rodriguez, who works security for a hospital and is a senior at Cal State LA, said he sees the ballot measure as a way to help the Los Angeles community.
"I understand the circumstances these paramedics deal with," he said. "As a paramedic you have signed up for the responsibility of helping other in their dire need, so what's better saving your sandwich for later or saving someone's life."
If approved, the proposition would require emergency ambulance providers to advise paramedics and EMTs not to take their lunch break during the first or last hour of their work shift. In addition, they'd have to space their breaks two hours apart from each other.
Under the measure, the ambulance employees would also receive portable communication devices, such as pagers, in order to remain reachable, and mental health services would be made available for paramedics who suffer from post-traumatic stress disorder. The measure includes provisions to create paramedic and EMTs training for natural disasters and active shooting scenarios.
The proposition would save $10 million a year for local governments in California, according to the Legislative Analyst's Office. The measure is supported by the American Medical Response, one of the United State's largest private ambulance companies. The company spent $21 million to support the proposition, according to the California Secretary of State department.
Meanwhile the company has been under fire for its alleged unfair treatment of workers.  A 2016 California Supreme Court case, Augustus vs. ABM Security Services, led to a ruling that a rest period must be a true break — no matter the circumstances.    
Kennedy Aldape, a senior who's studying communications at Cal State LA is against the ballot measure.  "I think it's just shady that this company is trying to find a way out of paying their employees more money," Aldape said. "We have to remember that these paramedics are human beings who deserve to take a break, especially if it's a type of job that's as intense as being a paramedic."