Temple City Community Mourn the Loss of Deputy Solano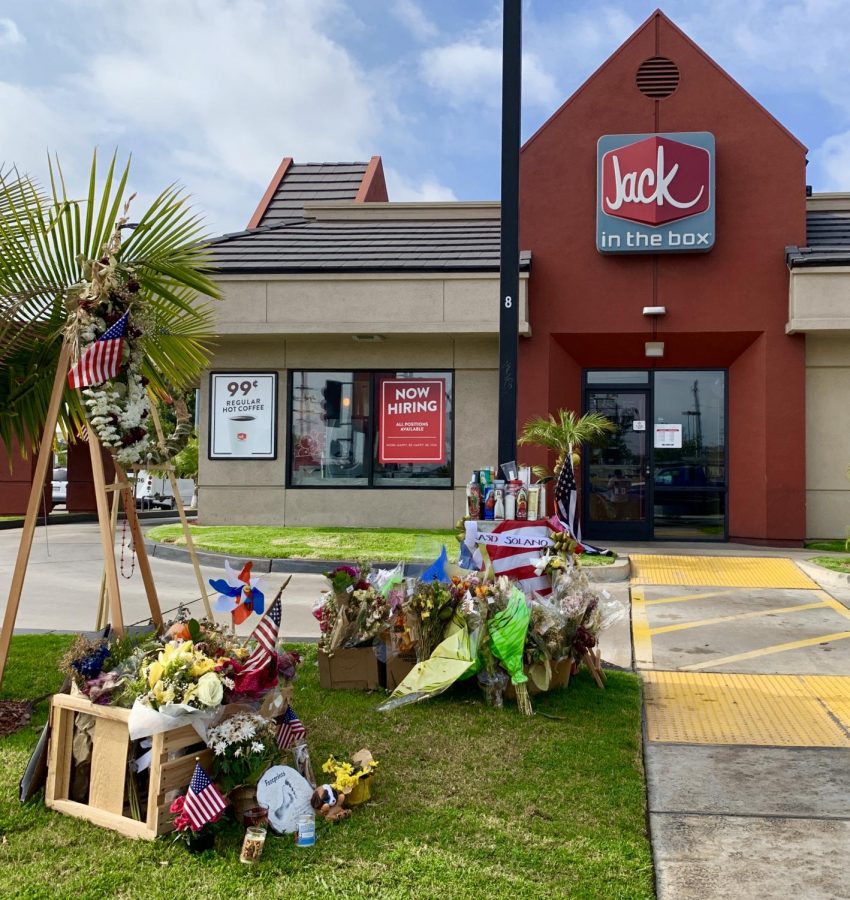 Hundreds of supporters and loved ones gathered at the Temple City Park Wednesday, June 19th, to celebrate the life and tragic death of veteran LA County Sheriff's Department  Deputy Joseph Solano who was gunned down at the Jack in the Box on Valley and Fremont Ave. 
His funeral was held at the Cathedral of Our Lady of the Angels five days later.
Deputy Solano, 50, died from his injuries Wednesday June 13, after being put on life support just three days after he was shot in the back of the head Monday, after what many describe as a senseless violent act.  The Los Angeles Sheriff's Temple Station hosted the fundraiser to help raise money for Deputy Solano's funeral.
Loved ones, colleagues, supporters and even people who never met the deputy  gathered at the park where restaurant Baja Cali Tacos provided food and drink for donations with 100% of the profits going to the Solano family for his burial.. 
"Over $25,000 was raised with food raffle ticket sales and donations," said Office Manager and Marketing Director of Baja Cali, Norelle Wiltz. "There were so many people who came out to show support, they stood out in the hot sun and waited patiently, even when we ran out of food and had to wait for more from the restaurant." Wiltz added.
Wiltz shared a moment that stood out to her the most when, "One elderly woman sobbed as she looked at the image of him and quietly said, "You were such a good man. It was such a pleasure working with you." 
Public Information Officer for the Los Angeles County Sheriff's Department, Hamilton B. Underwood also shared a few of Solano's characteristics and the team player he was. 
  "He was the fun uncle," shared Underwood. "Because he was a little older than most of his peers; he still liked to enjoy himself, but was the voice of reason when it came time to making decisions."  Underwood added that Solano was preparing for Access to Care the Bureau's first Baker to Vegas run where The Los Angeles Sheriff's Department puts on a race from LA to Las Vegas. Over 250 teams of 20 runners compete at a chance to win the coveted cup trophy.  Deputy Solano was preparing himself and looking forward to compete in the very first race.