The Heart of East LA
Cal State LA presented the 2016 documentary "East LA Interchange" at the University-Student Union (U-SU) Theater on Mon, Feb. 11. The event followed with a Q&A from the production's director, Betsy Kalin.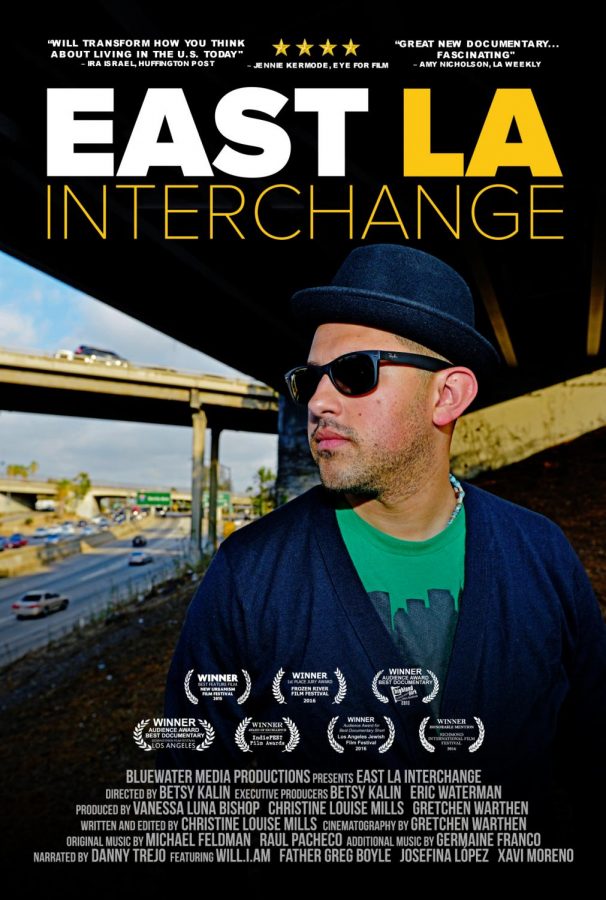 "East LA Interchange" explores the effects of gentrification, freeway construction and the reputation of East LA and Boyle Heights. Kalin was inspired by the community and presented a different image of East LA to audiences.
Bringing the film to Cal State LA was important to Kalin.
"I think it's really relevant to a lot of Cal State LA students especially now with what's going with our government, and I think seeing a film that's so empowering from a low-income community of color and just the level of activism that has maintained consistently throughout the years," said Kalin. "It's a very cool message for today especially for students that are DACA. This is a message that says fight, keep fighting, and it's all right here across the street."
Though East LA is known for being a predominantly Latino community, the documentary illustrates the various ethnic backgrounds that make up the fabric of the city.
According to the documentary, East LA is often neglected by the government, which made it a prime area for the freeways to cut through, dividing communities and creating health issues due to air pollution.
Though the city exists in the shadow of a once diverse community, "East LA Interchange" paints a picture of inspiration and hope. Specifically, Kalin combats the "gang-infested war zone" reputation the city has by proving that narrative to be inaccurate.
Organizations that bring positive change are referenced throughout the documentary and their founders interviewed. For example, Father Gregory Boyle created the nonprofit organization Homeboy Industries, which gives reformed gang members jobs. Rapper Will.i.am, an East LA native himself, brought a STEAM program to students of East LA and Boyle Heights.
"Negative things happen in Boyle Heights. We all know that. They happen everywhere, but we wanted to focus on the good things that happen and the positive history," said Kalin.
During the Q&A, fourth-year student Katherine Steglau described the documentary as an "anti-primetime fear mongering special," in comparison to coverage CNN would give East LA.
"In the news, there's a whole bunch of negativity, and it's really good to see hopeful things in media," said Steglau.
Third-year student Jonas Rodriguez is from Orange County, which provides him an outside-looking-in perspective.
"Just seeing the experience of Boyle Heights, I really enjoyed the fact that it was very inspirational. It shows no matter what happens, no matter what we go through, we're all connected," said Rodriguez.
Third-year student Maya Vidal, a Boyle Heights local, explained how this event hit home for her.
"Growing up and going to school in Boyle Heights, we got to learn about the history like the Civil Rights movement, the school walkouts, Ruben Salazar; however, a lot of the time they don't cover the gentrification issue. That's one of the key components of this film that changes the dynamic of how people look at Boyle Heights," said Vidal.
Kalin is currently working on two documentaries, "Dreaming in Somali" and "Phoenix: The Life and Death of Alice Herz."
"East LA Interchange" is available for purchase on eastlainterchangefilm.com alongside more information on the film.