University Measles Outbreak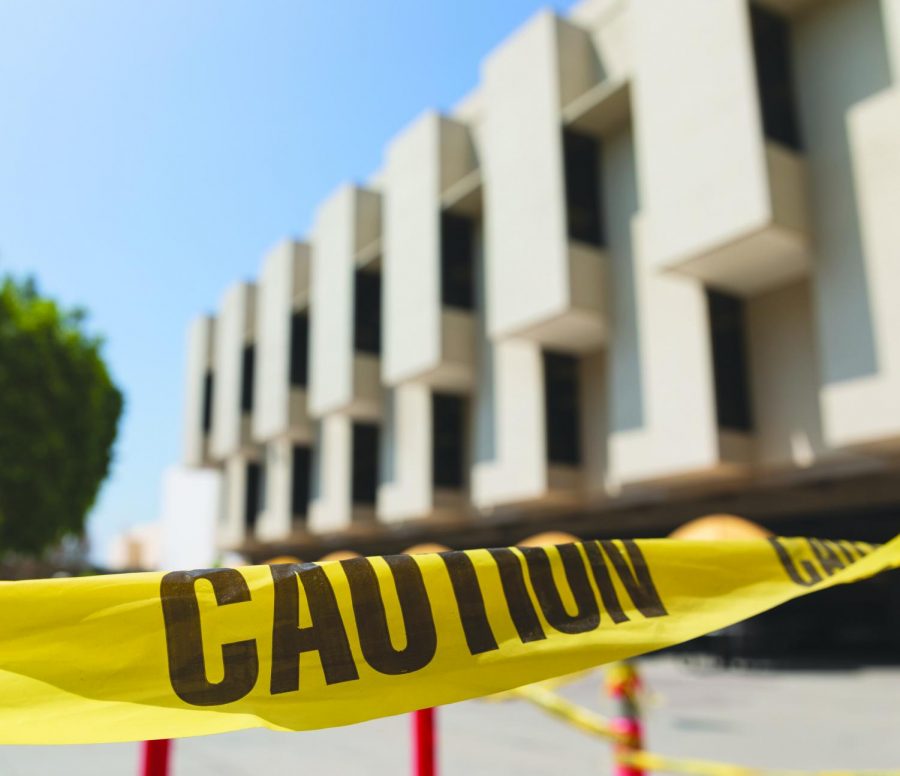 According to the Los Angeles Department of Public Health (DPH), on April 11, a Cal State LA student diagnosed with the measles entered the North Wing of the University Library between the hours of 11 a.m. and 3 p.m.
Despite the DPH determining that there is no current risk related to measles in the library, Communications and Public Affairs is persistent about getting employee clearance.
The campus announcement from Cal State LA Communications and Public Affairs indicated that 534 students and employees have been cleared to return to their normal routines after being quarantined since last Thursday.
Additionally, 122 students and employees still remain quarantined under health orders from the DPH.
Classes and other activities have not been canceled and students who are missing classes will be accommodated. The quarantine period concludes on Thursday, May 2.
Since last Thursday, the library has operated under reduced hours; however, it is reverting back to the regular schedule today.
Carlos Rodriguez, dean of the library, told the University Times last Thursday that the library is the only building on campus that was closed due to the lack of staff.
"I'm going to be reaching out to the director of the University-Student Union (U-SU) as well to see if they can stay open until midnight and keep the labs open, and the same thing on the weekends," said Rodriguez.
Students like Rebecca Roffman, pursuing her master's degree in the Charter College of Education, is more so upset at the idea that people opt themselves and/or children from receiving vaccinations rather than the deduction of library hours.
"Vaccinations aren't just about yourself, they're about everybody else around you. It's irresponsible and it's disrespectful to the community as a whole not to get vaccinated," said Roffman.
Elizabeth Cardnan, also a student in the Charter of Education, shared similar views, stating that people who are anti-vaccine put those who cannot get vaccinated due to medical reasons at risk.
"Like you're going to tell some little kid with Leukemia that he can't go play in the park because your mom doesn't want you to get vaccinated because she read bad science, that's terrible," said Cardnan.
Civil Engineer student Mike Duchetta, previously unaware about the measles exposure, stated that he did not mind the change in library hours.
"It's fine by me, they're doing what they have to do," said Duchetta.
He has no fears regarding the measles outbreak.
"It wouldn't do any good for me to worry," he added.
According to the Cal State LA's Health Watch website, "The Department of Public Health has concluded that there is currently no known risk related to measles at Library North at this time."
For updates regarding the Measles outbreak and updated quarantine orders, visit csulauniversitytimes.com and Cal State LA's Health Watch website. If you are experiencing measles symptoms, contact the Student Health Center at (323) 343-3302.