AfroFest commences fall semester for and by the culture
Over 250 Cal State LA students gathered under the hot sun at the U-SU Plaza, enticed by free refreshments, a live DJ, and the chance to support a variety of Black-owned businesses. 
The Pan-African Student Resource Center (PASRC) held an AfroFest event the first week of the fall semester. The event also featured free hair cuts from Faded Society, dominoes and spades lessons and raffle prizes. 
"AfroFest is a new concept but it is building off the blocks of our old event called Crew Love," said Deangelo Ramirez, the student program coordinator for PASRC. "It's just more of an amped up version, trying to give back to the Black community, Black-owned businesses and also show Black students that we are here for them."
Crew Love was around before Ramirez started working as a student program coordinator.
"I'm really excited about the Black-owned businesses that they have here because I'm not originally from L.A.," said Nia Williams, a worker for New Student and Family Engagement. "Being able to see all the different businesses around us that are Black-owned is very interesting to me. Not only that, being able to network with other [Black] people because our school doesn't have that many Black people, we have a very small Black population."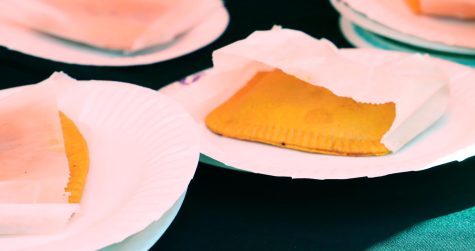 Jamaican patties from A Beautiful Life, shaved ice from Happy Ice and coffee from Barista Life were some of the Black-owned businesses available to all students and visitors at the festival. Raffle prizes included pins from Radical Dreams, tote bags from "What's Good, Homegirl?!" and skin care products from Junie Bees Butta.
In Spring 2022, 5.7% of the enrolled students at Cal State LA were Black or African American or Black or African American and mixed race, according to the Cal State LA Institutional Research page. That includes 4% of students who are Black or African American and 1.7% students who are Black or African American and multi-racial. 
As a proud Afro Latino with Dominican heritage, Ramirez thinks there needs to be a broader representation of Black experiences. Including combatting the stigma attached to Afro Latinos in Latin America.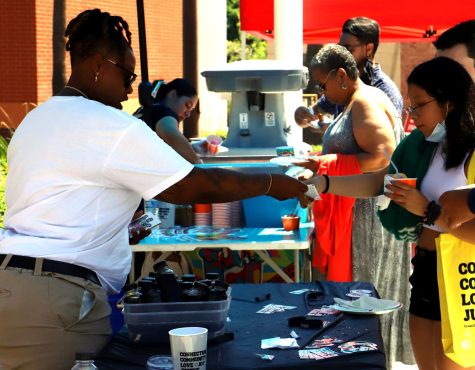 "You can be Black and Latino," Ramirez said. "We also show that representation matters everywhere, whether you're Asian and you have African descent, if you're a Latina with African descent, you still matter. We want to represent that at the Cross Cultural Center and specifically for the Pan-African Student Resource Center."
AfroFest attracted people like Cal State LA student and communications major, Jalen Harlow. Harlow was inspired to check out the event by one of his professors.
"It's pretty cool. I like the music," Harlow said. "I haven't really seen a lot of [other] African-American/Black people here on campus. It's just cool seeing everybody out."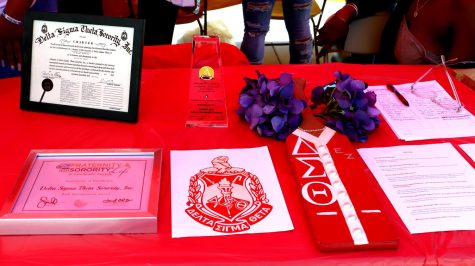 Among the seven booths at AfroFest were historically African-American sororities. Three sororities that made an appearance included: the Zeta Phi Beta sorority, the Epsilon Zeta chapter of Delta Sigma Theta sorority and the Sigma Gamma Rho sorority.
"The Student Union hosting AfroFest allows all of us D9 sorority/fraternities to have an opportunity to directly reach out to the Afro population here at Cal State LA, which I think is really cool," said Kayla Parker, a psychology major and the president of the Zetas.
Chair of Pan-African Studies, Nana Lawson Bush V, Ph.D., also attended the AfroFest.
Although he did not organize the event, Bush felt its purpose was successful.
"It's about letting people know there's a home and a space for African people on this campus," Bush said. "We know students, Black students, don't necessarily feel connected here so we as faculty have to get out and meet you all and make these connections."