Five Democratic Presidential Candidates Speak on Latinx Issues at Cal State LA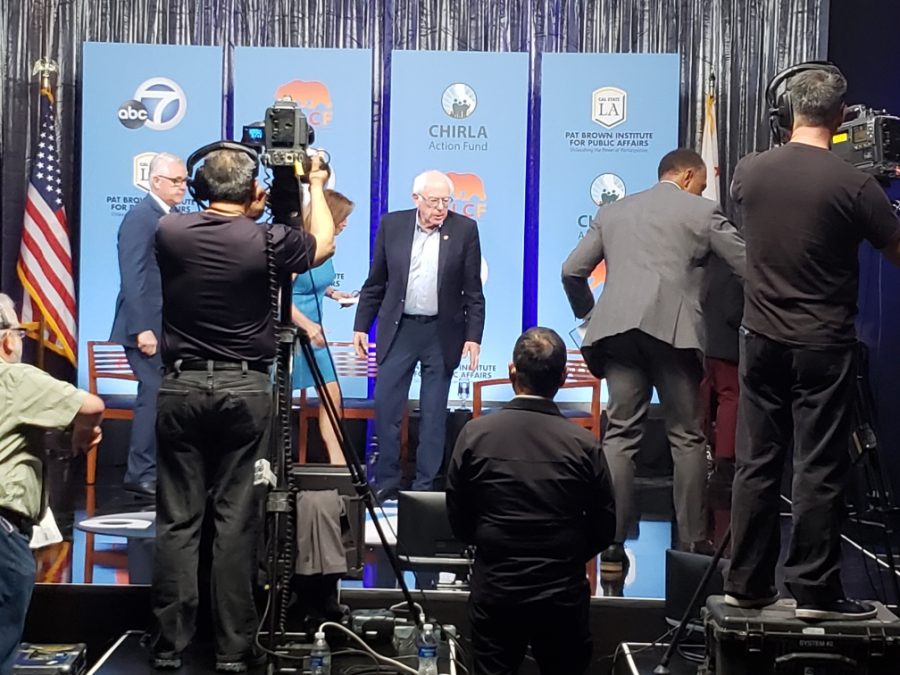 A 2019 Democratic presidential forum on Latinx issues was held at Cal State LA this morning. The forum featured five presidential candidates: Bernie Sanders, Kamala Harris, Pete Buttigieg, Julian Castro and Tom Steyer.
Questions covered a wide range of topics concerning the Latinx community such as immigration, healthcare, jobs, economic security and education.
The forum was televised and streamed live on ABC7 and abc7.com from 10:30 a.m. to 12 p.m. Other media partners include La Opinión, Entravisión, and Azteca TV.
Follow the University Times and the University Times Community News Twitter pages for more coverage.
About the Contributors
Isaac Gutierrez, Digital Editor
Isaac Gutierrez strives to be a baseball journalist and one day have a Hall of Fame vote. He is the digital editor for Cal State LA's University Times...