Students with disabilities navigate online shift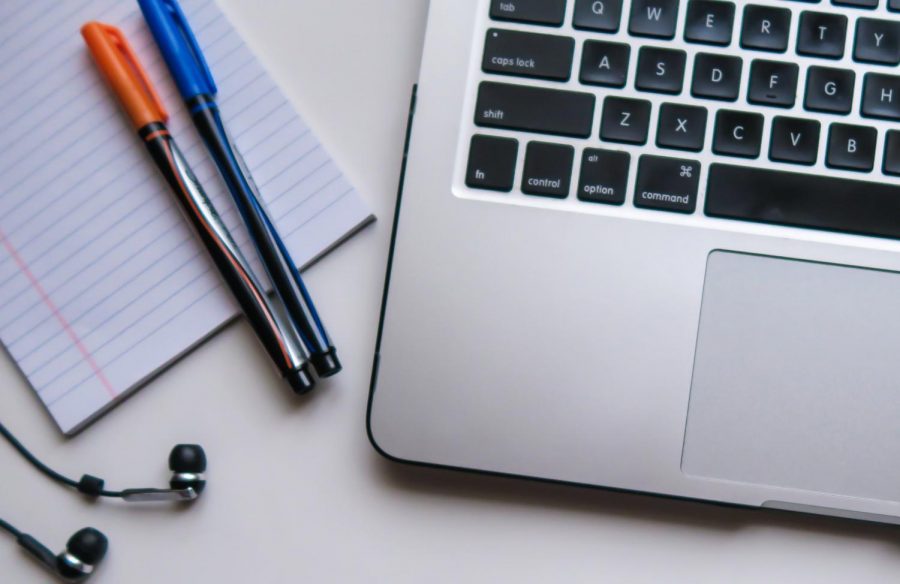 The transition to learning remotely has not been easy for many students — those with disabilities can be especially impacted.
"It's getting a little hard," said Claudia Escamilla, a rehabilitation services major with two kids. "Both of them ask me for help at the same time."
Her daughters are now learning online like her.
Escamilla juggles helping her daughters with their schoolwork and caring for them, while continuing her own education. This new routine, brought on by the efforts to stop the spreading of COVID-19, gives her a five-hour window at night, to finish her own schoolwork.
"It's a little bit crazy — overwhelming — because they want to eat every two hours," said Escamilla
Escamilla noted she was already enrolled in one online classes before the switch, but one of her professors struggled with the technology.
For Roy Payan, a visually impaired student, the transition process was a bit confusing.
Because of his visual impairment, online accessibility is an issue for him and other students who utilize the Office for Students with Disabilities (OSD).
Payan said he was upset when he found no reassurance in his question of whether Zoom, the video chat program, would even be accessible to visually impaired students. 
Payan, who inquired of the library for Zoom assistance, said he received conflicting statements which further fueled his uncertainty. He was assisted by a librarian who called the coordinator of accessible technology and alternative media.
Payan said that the coordinator told the librarian that the OSD Office was working on developing a way visually impaired students could continue their learning.
"How can they tell us to start using it, when they haven't figured it out yet?" Payan had said at the time, about 4 weeks ago.
Soon after, someone working at the front desk of the library, Payan said, told him that OSD has already figured out how to make the site accessible and that he should contact its office. The person at the desk said this information came from Gonzalo Centeno, the OSD Director.
"I don't think they know what… they're doing," Payan had said of the alleged conflicting statements at the time, about a month ago. "In the meantime, the blind students like me… will pay the price because they are converting to Zoom and all the professors are under the impression that this works when it doesn't." 
Payan's overall concerns were about missing out on assignments and announcements that are crucial to his final grade.
Centeno, in an email to the UT, said, "The top priority for OSD is to ensure that students move forward with their education during this period of alternative instruction."
He referenced a manual, on hosting accessible Zoom meetings, provided by the school's Information Technology Services.
The manual provided tips on how to assist visually impaired participants, which include announcing yourself when speaking, using Word instead of PDFs and to fully describe content out loud while sharing a screen via Zoom. 
The OSD office did not comment on the alleged conflicting information. However, Payan now reports that he knows how to access Zoom via JAWS, a screen-reading program.
Although campus will be closed, students can still rely on resources such as Counseling and Psychological Services — which now offers teletherapy — by calling them at (323) 343-3300. The Student Health Center can be reached at (323) 343-3302. Health Center appointments should be made prior to visiting as they are now screening students before allowing them to enter the center.
OSD students can receive help through Zoom sessions or phone consultations by calling (323) 343-3140.